Marketing Monday: Home, Home on the Web (Author Sites, Part 1)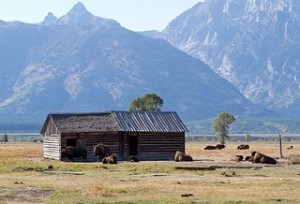 Do you have a home on the web?
No, I don't mean Facebook or Twitter, though trust me, sometimes it feels like I spend more time on social media sites than anywhere else on the web. I'm talking about your own registered, branded website.
I had the privilege of hearing leadership expert Michael Hyatt speak at the American Christian Fiction Writers conference last year, and he brought up a concept that a lot of marketers and publicists have been talking about lately: maintaining a branded author site as your home base.
Why bother? you ask. Doesn't most marketing happen on social media these days? Yes and no. Conversations happen on Facebook and Twitter and other social networks, but like striking up a conversation with someone at the grocery store, they tend to be brief and governed by time and chance. If you want to build a relationship with someone, you'll probably invite them over to your house for coffee. They in turn will get a feel for who you are by your home, what you serve them, how you welcome them in.
Interacting with readers on the web is no different. Facebook and Twitter might be where you meet, but your site will be where you connect. Furthermore, you have complete control over your content and how it's presented. Anyone who has spent any time on Facebook knows that things can change from week to week, from layouts to how your posts are shared. Accounts can be suspended. Media types can be limited. Social networks (like My Space, for example) can fall out of fashion in favor of something new.
Your home on the web should accomplish three things:
1)      Give the reader a feel for who you are, not just as an author, but a person. This means blending personal information along with "hard content."
2)      Allow the reader to take something away besides a sales pitch. There's nothing worse than navigating to an author site hoping to find out more about their book's inspiration or some behind-the-scenes info and coming away with only a hard sell to buy their products.
3)      Act as a jumping off point for all your marketing. From your website, readers should be able to find you on social media networks (Facebook, Twitter, Google+, Pinterest, Goodreads, YouTube), find buying links to your books, and read your blog. As a corollary, your marketing efforts should always draw readers back to your site rather than an external "satellite" location like Facebook.
Over the next five Mondays, I will be talking about building your home base in both general and specific terms, from site design and blogging platforms to the all-consuming author question: "To Blog or Not to Blog." I'll also be sharing some of my favorite resources from the industry's best blogging and marketing experts.
Today's question: Do you have a home on the web? Feel free to list your URL below and tell us a little about what readers can find there. (Please no sites with objectionable or adult content.)
Tags: author site, blog, blogging, branding, marketing, websites