How Michael Hyatt Changed My Social Media Life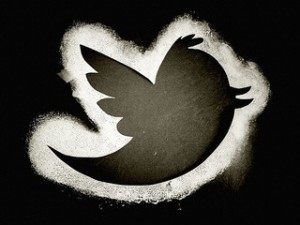 I hate social networking. I love social networking.
Everyone generally falls into one of these two categories. When it comes to social media, there seems to be no middle ground.
I'll fully admit, with the exception of chatting with friends on Facebook, I wasn't the most enthusiastic adopter of the whole social media thing. Facebook? Alright. Nice to reconnect with friends from high school and college and former jobs. LinkedIn? I guess I can see the value. Twitter? Like pulling teeth.
Then I came across this article by Michael Hyatt: How to Become a Twitter Ninja in Less Than 30 Minutes A Day.
Suddenly, the whole Twittersphere made sense. I've heard Twitter compared to a conversation with a neighbor over the back fence, but it seemed… well, a bit like talking to myself. And not only talking to myself, but spamming myself. I don't have time to get on Twitter all day long and space out my tweets. I generally have a few minutes in the morning and a few minutes on lunch break (when I take one), but who wants to read five tweets in a row from me?
Enter the miracle that is Buffer. (I was already using Hootsuite and Feedly.) Now I can comb through the few dozen blogs I follow, looking for interesting subjects to post or tweet, and schedule them to be distributed throughout the day. I can also schedule the distribution of my blog posts when they're most likely to be seen.
Have I suddenly experienced a surge of followers from my new posting schedule? Nope. I haven't been using it that long. But now I can say that the whole Twitter thing is slightly less mysterious, and the social media part of platform-building is slightly less stressful. And for someone who once hated social networking with a passion reserved only for creepy-crawlies and cardiovascular exercise, that's a big change indeed.
Tags: Buffer, Facebook, Feedly, Hootsuite, marketing, Michael Hyatt, platform, social media, social networking, Twitter, Twitter ninja