Win a hardcover copy of OATH OF THE BROTHERHOOD!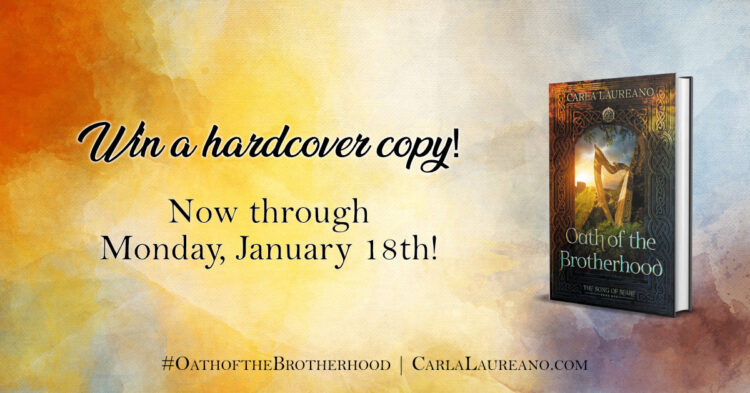 This week, I've been sharing the background and inspiration for my new release, the inspirational Celtic fantasy, Oath of the Brotherhood, as well as offering a chance to win your very own hardcover copy! (Outside US-winners will receive an e-book.)
To enter to win, simply complete the one time entries (newsletter sign-up/social media follows) and comment on any or all of the following blog posts. A comment on each individual post will get you an extra entry.
The World of Seare: Character Inspiration
The World of Seare: Setting Inspiration
Oath of the Brotherhood: Deleted Scenes
The World of Seare: Ancient Ireland
The Myth of the Magic Swordsman (live on Monday 1/18)
Get started with the widget below and then feel free to click through the posts above for your extra entries! Good luck!
Oath of the Brotherhood HC Release

Tags: giveaway, hardcover, Oath of the Brotherhood, Song of Seare