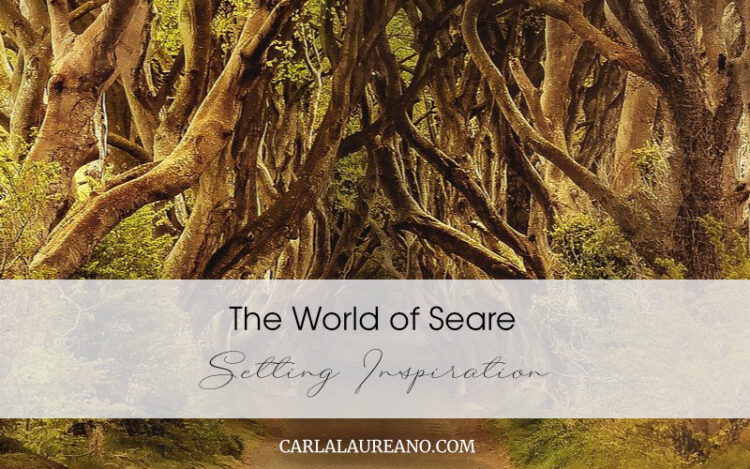 I often get asked if I visited Ireland for research purposes when I wrote this book. I have visited Ireland, long before I ever conceived of this story idea, but even if I had, it wouldn't have been much help. The Song of Seare series emulates Ireland in the dark ages (I took inspiration from the third to the seventh century A.D.), and the Ireland in the time of St. Patrick was a much different place than it is now.
For one thing, a great majority of the island was forested. Trees were particularly important to the Celtic religion of Ireland, and druidic rituals were often held in groves of trees. Over time, the forests started to disappear, partly because of the growth of bogs, and partly because as the population grew, woods were needed for building purposes. Still, Irish law (the Brehon laws, which is perhaps the oldest sophisticated legal system in the world) made very specific provisions for how and when wood and shrubs could be cut and set out penalties for those who violated them.
So, while there are wide open emerald-green spaces in Seare as we think of Ireland today, the descriptions of the old forest that surrounds the abandoned fortress of the High King are a much closer depiction of what ancient Ireland would have looked like. In fact, the closest we can probably get to those ancient trees are the old growth forests of Poland and other parts of Eastern Europe.

Oath of the Brotherhood HC Release


Tags: fantasy, giveaway, Oath of the Brotherhood, setting, Song of Seare, world-building