Tactics: Stops On Your Roadmap To Success (Marketing Plan #7)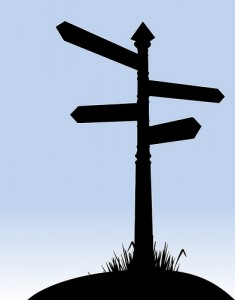 Originally published by ACFW Colorado The Inkwell Blog.
The past two weeks, we've discussed the first two steps in the core content of your marketing plan: Objectives and Strategies. Today we're going to get down to the specifics: Tactics. Tactics are the specific actions in your marketing road map that tell you exactly what to do and when.
Now, I know many of you are grabbing your pens, ready to jot down the notes on the tactics that will be sure to skyrocket your book to bestseller status. Unfortunately, it's not that simple. There are as many marketing tactics as there are books in this world, and not all tactics will work for all authors or books.
In this blog post, we're going to look at what makes a good tactic and save the details for the end of the series.
1) Tactics must be specific. This section of your marketing plan should be detailed enough that someone else could implement the tactics without your assistance. Unless you're fortunate enough to have a personal assistant, that's probably not an issue. It's too easy, however, to forget your great tactics once you've written a few dozen of them.
An example of a bad tactic: "Spend more time on Facebook." An example of a good tactic: "Choose ten Facebook pages that draw a similar audience and interact with posters on a daily/weekly/bi-weekly basis." Then list the ten Facebook pages you have in mind.
2) Tactics must be action-oriented. A good tactic will focus on steps that you can do yourself.
Bad tactic: "Get twenty requests for interviews/guest blog posts." Good tactic: "Approach top fifty bloggers in my genre about interviews/guest posts." Then list both the bloggers you intend to approach, plus a list of topics to suggest.
3) Tactics must answer the question "What's in it for my readers?" Too often, we approach marketing from the perspective "what's in it for me?" Unfortunately, such author-centric thinking rarely yields good results. Every marketing tactic should be focused on somehow interacting with or giving value to your target market: the reader.
Bad tactic: "Establish myself as an expert on my subject." (While this may be a bad tactic, it could make a good strategy.) Good tactic: "Blog twice a week on [specific topic of interest]." Then list out your topics and what value your posts will give to readers.
At the end of the series, we'll discuss specific tactics, as well as resources from which to draw your ideas. For now, do a little brainstorming based on what you've found in your research on your competition.
This week's action items: Come up with at least 3 tactics for each of your strategies (the more the better). Are they specific and action-oriented? Do they answer the question, "What's in it for my readers?"
Next week: Implementing your objectives, strategies, and tactics.
Tags: marketing plan, objectives, promotion, social media, strategies, tactics