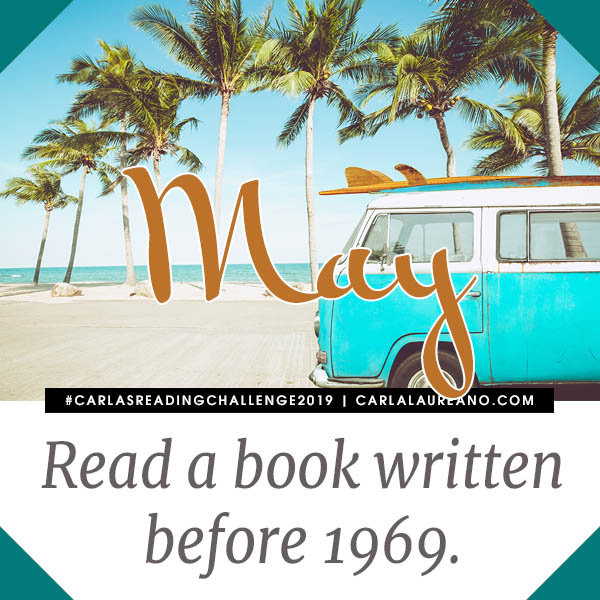 Hello, friends! It's time for my May reading challenge! Actually, it's a week past time, but somehow I didn't get this post up on the day I should have and it slipped my mind. I blame it on the fact I actually uttered the words "After I'm finished with…things will get calmer." You know that's just asking for trouble.
In any case, this month's reading challenge is a fun one, especially for you classics readers out there: Read a book written before 1969. I've got a number of books on my shelf that meet this criteria, but I've yet to decide on one. I'm reading very slowly right now, so I might need to make this one short… any suggestions?
Tell me what you plan to read in the comments…and if you've got one that you think I can't miss, let me know!
Tags: classic books, reading challenge