A Writer's Life: Bethany Turner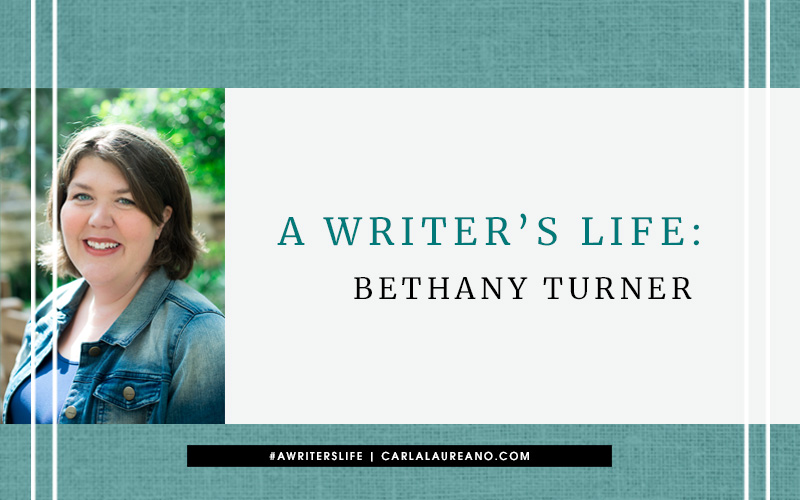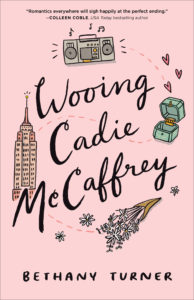 I've got a treat for you today on A Writer's Life. I've made no secret that Bethany Turner is one of my favorite new authors, so when she asked me if I would maybe kind-of consider endorsing her new book, Wooing Cadie McCaffrey, my answer was along the lines of, "Um, duh? I need this book now!" It was as delightful as I expected it to be, and I know it's going to get rave reviews, but I do kind of hope that it gets some snarky ones, simply because of what Bethany does with her one-stars on Instagram. Make sure you click through and follow her, especially if you're a writer–her posts are refreshing and funny and can make you feel better about all those iffy reviews.
Without further ado, I turn the post over the Bethany, who has prepared a special video for us today! You'll want to carve out 13 minutes to watch the whole thing because it's a lot of fun. And don't forget to scroll down to the bottom for your chance to win your very own copy of Wooing Cadie McCaffrey!
A Writer's Life with Bethany Turner
You guys…I just have to tell you how much I adore Carla Laureano. I've been completely blown away by her support and encouragement, and when she agreed to write an endorsement for Wooing Cadie McCaffrey, it meant more to me than I can explain. She's kind and genuine, and of course ridiculously talented—but you guys already know that, I'm guessing!
I'm thrilled to be on her blog today, talking a little bit about my writing process—specifically how I get inside my characters' heads by getting into their everyday lives and living spaces. In this video, I'll tell you more about that, as well as take you along on a trip I took to New York City, in order to spend a little time walking in Cadie McCaffrey's footsteps.
If you'd like to see more of the trip in which I explored Cadie's New York, go to YouTube and search for Wooing Cadie McCaffrey. In the meantime, if you read the novel, I hope that spending a little time with me in some of the places that are so pivotal to the story help it all come alive for you, just as it did for me.
Much love!
Bethany
Bethany Turner is the award-winning author of The Secret Life of Sarah Hollenbeck, which was a Christy Award finalist. When she's not writing (and even when she is), she serves as the director of administration for Rock Springs Church in Southwest Colorado. She lives with her husband and their two sons in Colorado, where she writes for a new generation of readers who crave fiction that tackles the thorny issues of life with humor and insight.
Tags: Bethany Turner, Wooing Cadie McCaffrey