A Writer's Life: Becky Wade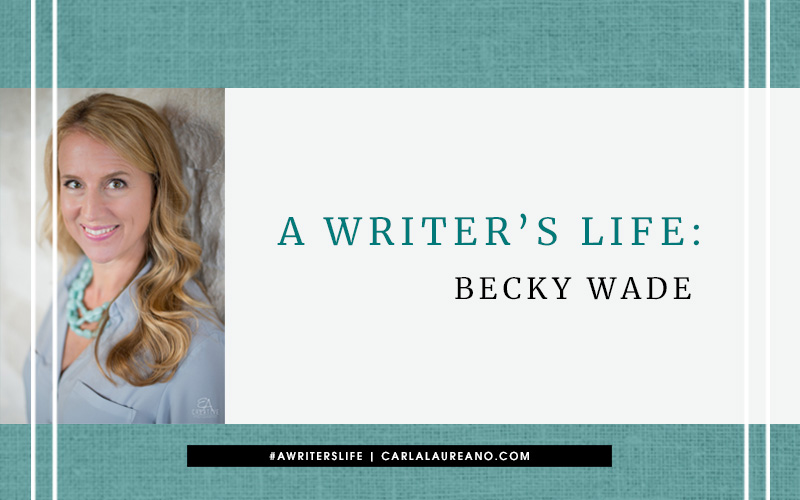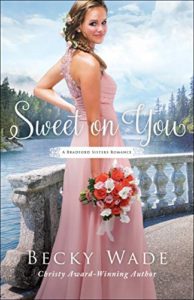 I'm so excited to introduce my guest for May's edition of A Writer's Life–Becky Wade! Becky was one of the very first people I met when I joined American Christian Fiction Writers and I was more than a little starstruck at the time. Her debut also played a part in my decision to switch genres from fantasy to contemporary romance since My Stubborn Heart was one of the first books in a new generation of writers to diverge from the "super-sweet, super-conservative" mold. (It also happens to be one of my personal favorites.)
Becky is back with the third book in her Bradford Sisters series, Sweet on You. I think there was a little synchronicity at play here since Becky and I both released books involving creators of sweet treats this year. Then again, as you'll find out below, she and I have very similar research processes, so I guess I shouldn't be surprised!
Without further ado, I'm turning over this post to Becky. Don't forget to read down to the bottom and enter to win a copy of her new book.
The Writing Process with Becky Wade
Thank you, Carla, for inviting me to contribute to your blog!
Slowly, over time, and after much experimentation, every author I know has developed a writing process unique to her.  In this video, I chat about the steps involved in my own personal process.
I think it's important that every writer search for a method of transforming her book ideas into finished manuscripts that:
A)  Helps her meet her output goals.
B)  Ensures that she enjoys the time she spends writing as much as possible.
The art of balancing productivity with joy in every area of our lives is definitely a moving target, but it's a target very much worth pursuing.
I'm grateful to you for stopping by!
Becky
Becky's a California native who attended Baylor University, met and married a Texan, and settled in Dallas. She published historical romances for the general market before putting her career on hold for several years to care for her three children. When God called her back to writing, Becky knew He meant for her to turn her attention to Christian fiction. She loves writing funny, modern, and inspirational contemporary romance! She's the Christy and Carol award winning author of My Stubborn Heart, the Porter Family series, and the Bradford Sisters Romance series.
Tags: Becky Wade, research process, Sweet on You, writing process