Marketing Monday: Best Sources for Free and Royalty-Free Pics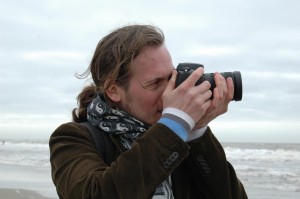 Blogging and internet conventions seem to change almost daily, and while it's no longer necessary to have a photo for every blog post like it was just a year or two ago, there's no doubt an engaging photo can make the difference between drawing someone into your post or having them pass it by. If you're utilizing Pinterest or Facebook to publicize your blog posts, relevant and interesting photos are just as important as ever.
Royalty-Free
Stock photo sites still remain the best sources for professional royalty-free photos. When I need a permanent photo for my website, a one-sheet, or a marketing piece, I start here. There are dozens of sites online, but I find the three below to be the best quality for the lowest prices.
iStockPhoto (www.iStockphoto.com) – This is one of the best and largest stock photography collections, from clip art to corporate images. I particularly like their curated collections, Vetta and Agency, which provide high concept and commercial themes respectively.
Shutterstock (www.shutterstock.com) – In addition to stock photos, Shutterstock offers high quality video clips as well. I tend to see a fair amount of overlap between iStockPhoto and Shutterstock. Though the latter tends to be slightly less expensive than iStockPhoto, I find fewer relevant hits on this site.
123RF (www.123RF.com) – I particularly like this site for finding photos of people. Plenty of search options allow you to find exactly the kind of photo for which you're looking, and the option to filter nudity is especially appreciated. It also tends to be the least expensive site of the three I've recommended.
Free/Public Domain
Adding a photo to each blog post can get expensive fast if you're buying stock photos and you don't have a monthly subscription to one of the above sites. That's where I turn to sites that offer stock photos for free. You have to be far more selective (photos range from professionally staged to a shaky point-and-shoot snapshot) but if you're willing to do some digging, you can find excellent images to enhance your blog posts. Most require a photographer credit and/or a link back to the site, but it's best to check individual requirements of each site/photographer before using.
Clker.com (www.clker.com) – This site provides everything from photos to vectors to clip art. I use this one mostly to find small clip art images to incorporate into buttons and web graphics.
Stock.Xchng (www.sxc.hu) – Stock Xchng is a wonderful option for typical stock photography, now owned by Getty Images (who also owns iStockPhoto). The photos I've downloaded from here are typically as high quality as those from the paid sites above; the selection just tends to be much skimpier.
Flickr Creative Commons (www.flickr/creative-commons/by-2.0) – Creative Commons is the epitome of hit-and-miss. A number of very good professional photographers upload their images here, but you get plenty of vacation snapshots and "look at my new car" photos as well. I come here for "amateur paparazzi" photos of celebrities–helpful when I'm looking for royalty-free photos of actors for those inevitable "who would you cast if your book were a movie" interview questions.
Did I miss any of your favorites? Share your links below!
Tags: attribution-only, blogging, Flickr, free photos, marketing, royalty-free, stock photography, stock photos