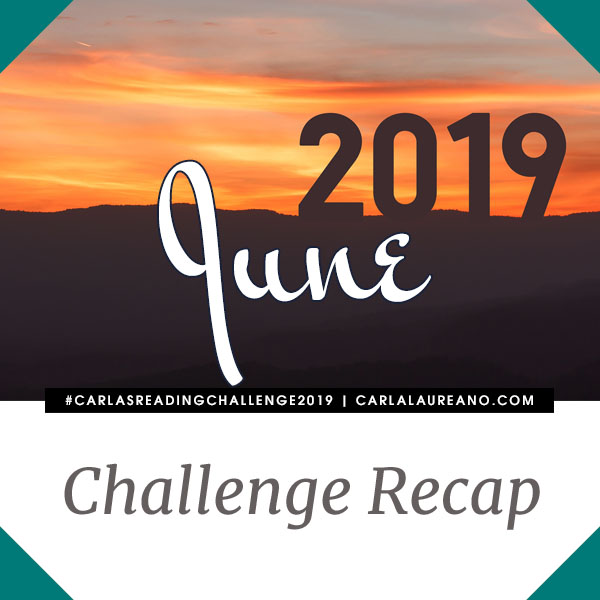 Now it's official: we're halfway through the year! Though writing that out makes me feel slightly panicky, because I'm pretty sure last week was Christmas… Plus, it also means that summer is more than a third over, and I'm not quite ready for that, especially considering that my older son starts high school in August!
(I'm also pretty sure I'm not old enough to have a son in high school, but I digress.)
How did you do with your challenge this month? As usual, I got completely diverted from my plans and randomly read books that came in from the library or have been sitting on my shelf for a while. Here's a quick rundown of my reading accomplishments (books that meet the challenge are in bold):
I'm Fine and Neither Are You, Camille Pagán
Daisy Jones and the Six, Taylor Jenkins Reid
The Seven Husbands of Evelyn Hugo, Taylor Jenkins Reid
The Bronte Plot, Katherine Reay
The Girlfriend, Michelle Frances
The Boys in the Boat, Daniel James Brown
I also started A Thousand Splendid Suns by Khaled Hosseini, which promised to be excellent. However, I ended up starting it late into my borrowing period and had to return it to the library before I was finished. This will be a book that I will revisit, because I was thoroughly invested in the characters. It's just not a quick read and I held onto it as long as I dared without feeling guilty. (Since my library has done away with overdue fines, it's very much an honor system, which is effective with my overactive conscience.)
Tell me in the comments: what did you read this month, and which ones were 2019 releases?
Tags: Camille Pagan, Josie Silver, Katherine Reay, reading challenge, Taylor Jenkins Reid