Win an Advance Reader Copy of Under Scottish Stars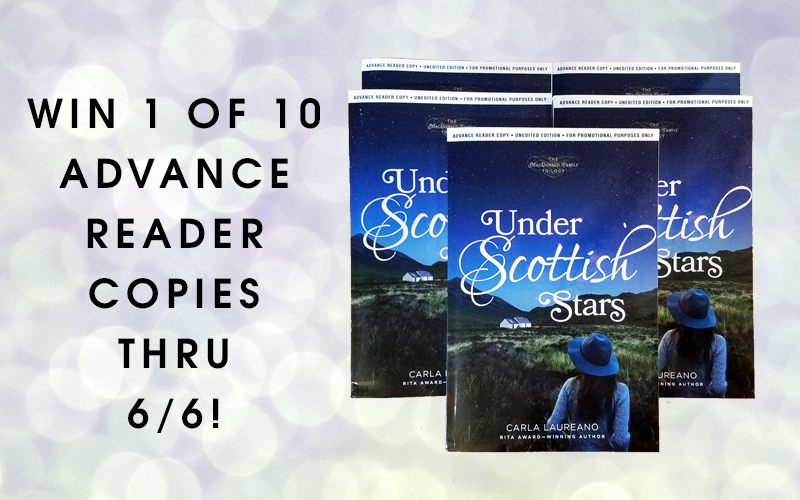 If there were a record for the longest time to publication after a book went to contract, Under Scottish Stars would probably win the prize! That's why I'm thrilled to finally announce the arrival of advance reader copies of the third book in the MacDonald Family trilogy!
There are TEN copies up for grabs and two ways to enter:
Visit this Facebook post and follow the directions for leaving a comment: https://www.facebook.com/CarlaLaureanoAuthor/photos/p.10158295552132071/10158295552132071/
If you're a subscriber to my mailing list, check your email for instructions for a secret entry. If you're not yet a subscriber, the email will be going out at 8pm MST on May 29th, so you may still have time (depending on when you're reading this).
The giveaway is open to entrants with US mailing addresses only. I regret that I can't do a giveaway for my international folks, but shipping, which is difficult internationally at the best of times, is almost impossible right now. 🙁
Good luck to everyone who enters… and don't forget to preorder a copy from your favorite retailer just in case!
Tags: advance reader copies, ARC, Under Scottish Stars