Under Scottish Stars Is Now Available!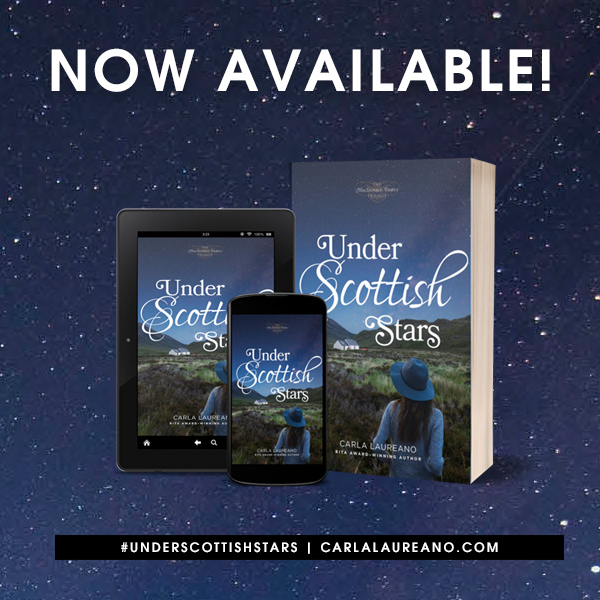 Whew! Did you ever think we were going to get here? If you are anything like me, it felt like this day would never come… five long years of waiting for the conclusion of the final book in the MacDonald Family trilogy. Of course, I didn't think I was going to be trying to launch a book in the middle of a pandemic, which does put a damper on things… but I can't deny that books have become an even bigger part of our lives (and will become even bigger as we realized there isn't anything new but reality television to watch…)
All that aside, it does feel like an appropriate time to be launching Under Scottish Stars, which to me is the most "real life" of the three books. Serena MacDonald Stewart has already experienced marriage and motherhood, and she's realized that life is a lot more than sweep-you-off-your-feet romance. Malcolm Blake has learned that sometimes family responsibility trumps hard-fought dreams. Which of course means that falling for the literal guy/girl next door is the last thing on their minds… and the exact thing they never knew they needed.
I can't wait for you to experience Serena and Malcolm's story and revisit your favorites from Five Days in Skye and London Tides. And I hope that for you, as it has been for me, this final story is more than worth the wait!
Tags: MacDonald Family series, new release, Under Scottish Stars