Author Spotlight: Katherine Reay (with giveaway)
We're back with another Author Spotlight, and today I'm excited to welcome fan favorite Katherine Reay! I've followed Katherine since her very first novel, Dear Mr. Knightley, which continues to be my favorite of her books, and I've been privileged to get to know her as a friend in the ensuing years. You'd be hard pressed to find anyone more enthusiastic about literature, as you might guess from her literary themed books–and all the delicious classic book references in all her novels. Today, she's here to celebrate the release of her upcoming novel, Of Literature and Lattes, which (as you might guess) involves two of my favorite things in the world.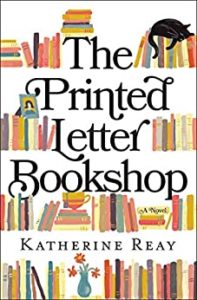 CL: Thanks for joining me here today! We'll go right for the throat on this one… the hardest question on the list. Which is your favorite book that you've written so far?
KR: While it should probably always be the book about to release ;), I had a wonderful time with the three women in The Printed Letter Bookshop. In fact, I liked them so much, I returned to them, tangentially, for Of Literature and Lattes, setting the story in the same fictional town of Winsome.
CL: Oh, I know that is going to make some readers very happy! It sounds like you get as attached to your characters as I do. Which of them would you like to hang out with for a day?
KR: Kyle Baines from Dear Mr. Knightley. He starts the story as a 13 year-old, angry, foster kid who grows so much during the eighteen months of the story — and stole my heart.
CL: What genre would you write if you couldn't write your current one?
KR: Spy Thrillers. Call me Tom Clancy.
CL: Ooh, we are finding out some interesting stuff. (Incidentally, I've always toyed with the idea of writing a spy novel.) Is the genre you're writing now the first genre you attempted?
KR: Yes. I love contemporary stories and examining how we move, change, and grow in our own time. Although my current work-in-progress looks back to WWII, I believe my focus will always stay in the here-and-now.
CL: Now for another hard one: if you could have one career do-over, what would it be?
KR: Air Force pilot.
CL: I could totally see that, actually. But I think we're all happy that you decided on writing for a career. Now, let's dive right into the lightning round!
Coffee or tea?  Why choose?
Eggs or oatmeal? Oatmeal.
Coffee cup or thermos?  Cup.
Pancakes or waffles?  Again, must we choose?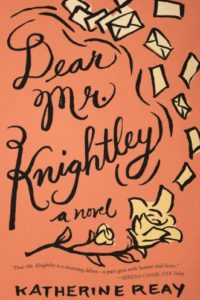 Ninjas or pirates?  Ninjas
Public library or bookstore? Both.
Board games or video games? Board games.
Makeup or blowout? Neither.
Sneakers or heels? Sneakers
Movie date or walk on the beach? Walk on the beach.
City or countryside?  Countryside.
Winter or summer?  Summer.
Tent or RV?  Neither… Please, really, neither. 😉
Nature or indoors?   Nature
Bikini or one-piece?  These days… One-piece
Sweater or hoodie?   Warm wool sweater
Dog or cat?  Dog. Dog. Dog.
I don't know about you, but I'm loving this new alternate guest post format–I'm always finding out so much fun stuff! I feel like I know you all that much better… thanks for being such a good sport, Katherine! If you'd like to learn more about Katherine, you can follow her here: Website | Facebook | Twitter | Instagram
Don't forget to add Katherine's new novel, Of Literature and Lattes, to your reading list and mark it Want To Read on Goodreads! She is also generously giving away a copy to two lucky readers… scroll down to enter below!
After fleeing her hometown three years earlier, Alyssa Harrison never planned to return. Then the Silicon Valley start-up she worked for collapsed and turned her world upside down. She is broke, under FBI investigation, and without a place to go. Having exhausted every option, she comes home to Winsome, Illinois, to regroup and move on as quickly as possible. Yet, as friends and family welcome her back, Alyssa begins to see a place for herself in this small Midwestern community.

Jeremy Mitchell moved from Seattle to Winsome to be near his daughter and to open the coffee shop he's been dreaming of for years. Problem is, the business is bleeding money—and he's not quite sure why. When he meets Alyssa, he senses an immediate connection, but what he needs most is someone to help him save his floundering business. After asking for her help, he wonders if something might grow between them—but forces beyond their control soon complicate their already complex lives, and the future they both hoped for is not at all what they anticipated.

With the help of Winsome's small-town charm and quirky residents, Alyssa and Jeremy discover the beauty and romance of second chances.