The Saturday Night Supper Club ARC Giveaway
Now that we're starting to get some December-ish weather here in Colorado after an unseasonably warm fall, I'm in the Christmas mood! Which means I want to give four lucky entrants an Advance Reader Copy of my upcoming book, The Saturday Night Supper Club.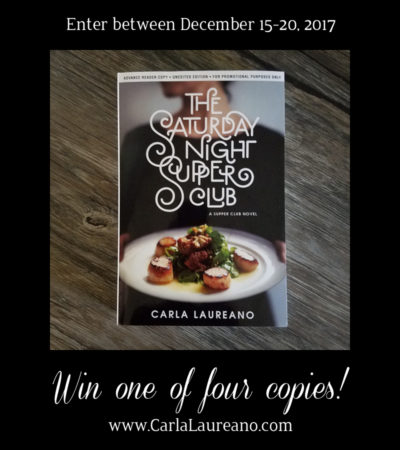 For those of you who aren't familiar with ARCs, they're "unedited" not-final versions of books that are sent out to reviewers and readers ahead of time to build buzz. So this is a preliminary review copy that I'm giving away a full six weeks before it's available in store!
The only required entry is signing up for my newsletter, but I promise I won't spam you to death with emails… plus, I will be sharing the first three chapters to my newsletter subscribers next week, so you won't want to miss that! And don't forget to use the easy Facebook and Twitter entry options. The more entries, the greater your chance to win! May the odds… well, you know. 🙂
Saturday Night Supper Club ARC Giveaway

Tags: advance reader copy, contest, giveaway