Read an excerpt of Saturday Night Supper Club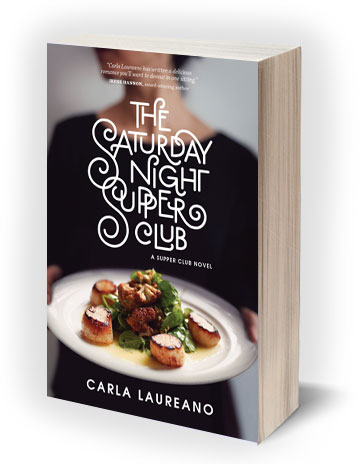 Happy New Year, friends! I had all the good intentions of writing kick off posts for 2018, but I was having too much fun having my entire family home in one place for a change, so I never got to it. If I were going to make a resolution, it would be to live more in the moment, so I say that's a good way to start things off!
However, I have a book launching in almost exactly one month. Let's repeat that: one month. Hard to believe, especially since my last book was published in mid-2015, 2016 if you include Jilted. So I'm thrilled to give you a sneak peak of The Saturday Night Supper Club. Click here to read the first three chapters now! And don't forget to subscribe to new posts on the left side of this page to be the first to hear about some fun promotions I'll be hosting for launch.
Happy reading… and may your 2018 be filled with lots of big books.
Tags: excerpt, Saturday Night Supper Club