Road Trippin' with Tyndale and Heidi Chiavaroli: Stop #2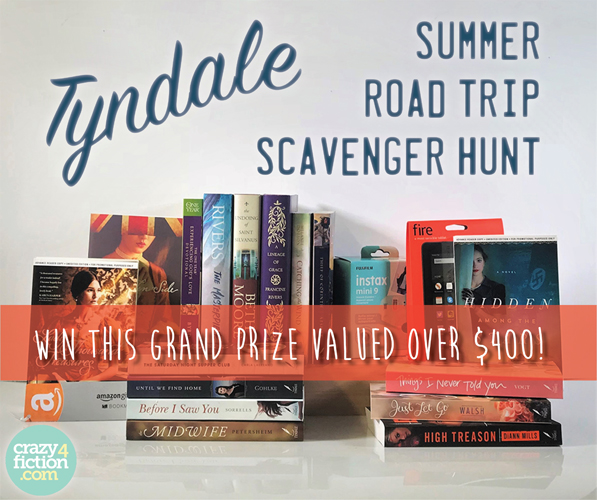 Welcome to Tyndale Fiction's Road Trip Scavenger Hunt! We're so happy you are here. To participate, collect the key words through all 13 stops in order, so you can enter to win our grand prize giveaway.
Some details:
The adventure begins on Wednesday, August 1. You'll have two weeks to make your way through all the stops (giveaways will close on Tuesday, August 14).
While you do not have to start at Stop #1, keep in mind that the grand prize giveaway phrase will begin with the word you collect at that first stop.
To complete your submission for the grand prize giveaway, be sure to collect the key word within each author's blog post, submitting the final, completed phrase in the form hosted on this page
Also, be sure to enter the giveaways these authors are hosting on their blogs!
Enjoy the journey—we hope you'll discover new books along the way as you hear from Tyndale Fiction authors about road trips, the settings of their novels, and more!
Happy road tripping!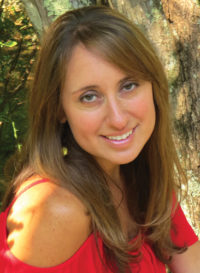 I'm excited to be hosting my friend Heidi Chiavaroli on my blog today. Heidi's latest release, The Hidden Side, is a poignant time-slip novel about two women centuries apart, bound by a journal and the secrets that haunt their lives. It depicts one of our country's worst nightmares (a school shooting) and the birth of our nation during the Revolutionary War. Fans of the television show Turn will be drawn to Heidi's historical storyline and her characters' involvement in the Culper Spy Ring. Welcome, Heidi!
Patriot's Rock – Setauket, NY
I have a thing for rocks.
Rocks, stone walls—anything that whispers of history, really. There's just something about a rock with a past that makes me giddy.
On a research trip for my most recent novel, The Hidden Side, my family and I took a ferry to Setauket, New York, to see one such rock. Dubbed Patriot's Rock, we glimpsed it a short distance from the main road. We walked toward it, eager to explore every nook and cranny, to imagine the history, to ponder the actual events that had occurred right in this place centuries earlier.
A quarter of a mile from Patriot's Rock stood a proud, historic white church, steeple pointing to the sky. Two hundred forty years earlier, this place of worship had been taken over by an army loyal to the Crown. The occupying army cancelled services, ripped out pews, stabled their horses inside, and overturned gravestones in the cemetery to use as fortifications.
The Patriots would not stand for it. In what would become known as the Battle of Setauket, continental soldiers mounted a canon on the sturdy rock (which would thereafter be called Patriot's Rock) and fired at the Loyalists who had taken over their church and their town.
My ideas always begin with history, but because I write time-slip fiction, the setting often plays a big part in tying the contemporary and historical stories of my novels together. In The Hidden Side, my historical heroine, Mercy Howard, is based on real-life historical Agent 355, a woman whose identity still remains a mystery—a woman who aided General George Washington's Manhattan-based Culper Spy Ring.
Since historians now know that the members of this spy ring were largely based out of Setauket, New York, it made sense for me to begin my story in this Long Island community.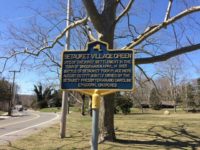 Now, standing beside Patriot's Rock, I knew it would be an important part of my novel—and not just in the historical portion. Something significant would need to happen with my present-day characters here as well.
What happens at this rock would cause suffering for both my contemporary and historical characters. But like the real-life history behind it, all wouldn't end there because hope would await; freedom would await.
There's something powerful about weaving together the past with the present. Something almost sacred. Because although we have come a long way with technology, we hold much in common with those who lived before us when it comes to the inner struggles of the soul, when it comes to being human.
I love what I do. I love writing and researching history, exploring a story through setting and using history (or rocks!) to accomplish it. Above all, I love using these things to instill hope in my readers. To reach across the pages of a story to find the common need, the common thread that binds us together and, Lord willing, to speak into it by using not only the power of a story, but the power of hope.
Do you have a favorite time period in history? Or do you have a historical artifact or family heirloom that is meaningful to you?
---
Here's the Stop #2 Important Information:
You can purchase Heidi's book, The Hidden Side, here
Clue to write down: entertaining
Link to Stop #3, the next stop in the scavenger hunt, on Heidi's Site!
---
BONUS GIVEAWAY
Did you miss my post? Navigate back to stop #1 at Francine Rivers's site here.
Tags: giveaway, Heidi Chiavaroli, scavenger hunt, The Hidden Side, Tyndale House