My Planner Obession (and a giveaway)
I've had a planner problem for years. I'm one of those weird analog throwbacks who can't remember anything unless it's written down on actual paper. Somehow, putting the appointment in my phone is instant license to forget it, and to forget that I need to check. Alarms? Never work as intended.
However, it's harder to find a generic planner that works for me than you would think. I like to keep a daily task list, a weekly meal plan, both weekly and monthly calendars, along with habit trackers and social media calendars. Basically, I needed a way to keep track of every aspect of both my work and personal life and the flexibility to switch up depending on season. (The summer while my kids are off looks drastically different than the school year, for example.)
Enter the Bullet Journal method. Sort of. Because while I love the simplicity of the lists and the little symbols, I also need a standard monthly calendar layout and a Monday-start weekly layout that shows me everything I need to know for the entire week. Fortunately, there are loads of inspiration for layouts both simple and elaborate on Pinterest and Instagram. (One of my favorites is Boho Berry but you can also follow my productivity board on Pinterest for more ideas.)
Enter the lovely dot grid journals from May Designs. At 80 pages, that gives me enough space to keep yearly calendars (both regular and school year), monthly layouts, to do lists, reading logs, and a host of other things I like to keep track of, as well as weekly layouts for an entire quarter. And while I do have to recreate the journal each quarter, I find my needs change enough from quarter-to-quarter that I'm ready to tweak my previous layout by the time I fill up a book.
Curious to try this out for yourself? You're in luck… to begin the new year, I'm giving away a May Designs journal: a lovely classic blush planner that has twelve monthly layouts in the front and blank dot grid pages in the back for anything you might use it as.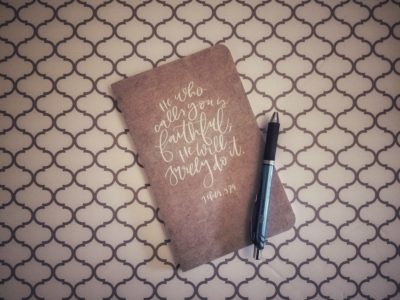 Just tell me what you'd use it for, and I'll choose one commenter below to win this little beauty on January 16th!
Tags: Boho Berry, Bullet Journal, giveaway, May Designs, productivity