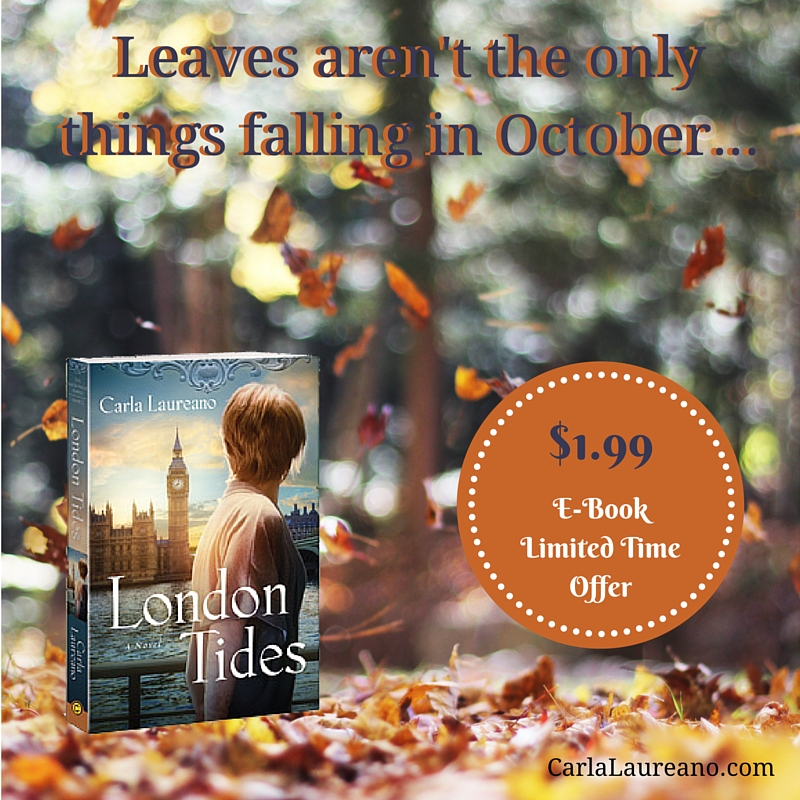 Fall calls for three things: a hot beverage, a cozy blanket, and new reading material! I can't help with the first two, but I can help with the third:
For a limited time, the e-book of London Tides is on sale across most platforms for $1.99!
Check out the links below and grab a copy while you can!
Amazon | B&N |CBD | iBooks | Vyrso
Tags: ebook, London Tides, sale