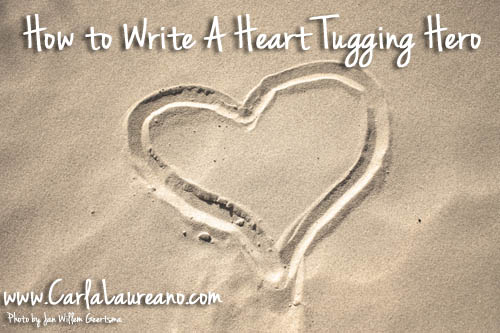 Recently, my awesome contemporary-romance-writer friend Becky Wade asked me to chat at Writes of Passage about creating memorable heroes. And while most of us have already consumed our V-Day treats (or took advantage of the post-Valentine's Day clearance at the grocery store!), I couldn't resist a replay on my own blog. Pull up a chair and a cup of coffee and join us for a chat! We'd love to have your comments below.
Becky:  So Carla…. What do you think makes a hero unforgettable? For me, the number one most important thing is a balance of attraction and sympathy. That is to say 1) I'm attracted to him and find him desirable. And 2) I have sympathy for him…there's something about him or his backstory that makes me feel true compassion for him.
Carla:  I'd have to agree with you there. I think the tricky thing when WRITING heroes though is understanding that everyone has a different standard of attractiveness –at least physical attractiveness — and being specific enough that readers can picture him, but also universal enough that every woman could get his appeal.
Becky:  I weigh this balance often when writing. As a reader I tend to think that when writers err on this point, they err on the side of giving me too little detail. I want to be able to see my fictional hero when I'm reading. My imagination will still 'see' him in a way that appeals to me personally, but I do want to know what he's wearing, if he has stubble, how the sun is hitting his hair, etc.
Carla:  I think that's why it's so essential to get the reader into the head of the heroine quickly — so we feel her attraction and it makes sense to us.
Becky: Agreed. In my opinion, another effective and quick way to reveal a hero's attractiveness is to show him at the outset of a novel being smart/brave/competent/larger than life at something. My friend Dani Pettrey did a great job of this in Submerged. The first time we meet her hero, he's diving into Alaskan waters to rescue survivors trapped underwater in an airplane. I hardly knew what he looked like physically, but I was already attracted to him because of his bravery and competence.
I'm also attracted to heroes that think and speak like men. This is admittedly difficult for the female writer to pull off. But when I'm in the head of a hero who feels authentically masculine to me, I recognize it right away, and I'm much more apt to swoon over him.
Carla: For me, I have to find the hero interesting. Whether it's because he's mysterious, he has an interesting job or talent, or just because I have the feeling that there's more than meets the eye, that curiosity to know more is what hooks me in.
Becky: Yep, the best heroes are not only brave and competent, they're also layered and flawed. And I love it when a hero has a secret and I have to keep reading to understand him and to uncover his secret.
Carla: Based on the popularity of classic characters like Mr. Darcy, Heathcliff, and Mr. Rochester, I'd have to say that brooding and intriguing is popular with a lot of female readers.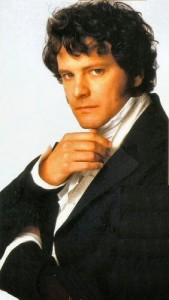 Becky: Brooding is ever popular among female readers, including me! The idea of love spearing into the life of a wounded and closed-off man and transforming him from the inside out is incredibly powerful and… for lack of a better word, ROMANTIC. It makes us all sigh and has tremendous enduring appeal.
Carla: What do you think? Are you a fan of the boy next door or the dark and mysterious stranger?
Becky: Of the two, I prefer dark and mysterious. A nice, normal, well-scrubbed boy next door isn't, well, sexy enough for me. He doesn't have the layers and flaws we mentioned earlier. I do, however, like some cousins of the boy next door. For example:
 The charming lady's man. He's jaded and all that easy confidence is hiding something deep within.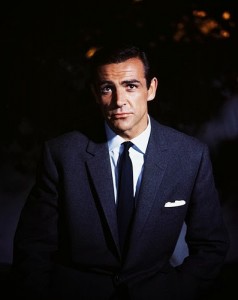 The humble and hardworking hero. He loves the heroine deeply but doesn't consider himself good enough for her.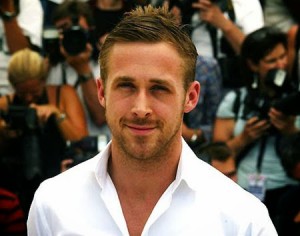 The powerful, successful man. He's risen to the pinnacle of his profession but his reserve is covering the fact that he's achieved greatness in everything he thought mattered, only to realize that love matters more.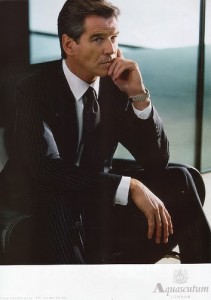 Carla: Ah, this must be why I like your books so much, Becky. As much as I enjoy dark and mysterious, I love reading and writing those "almost-boy-next door" types. I've got a particular weakness for the charming lady's man and the successful businessman who has found success isn't enough. Maybe I relate to the motivation behind those attitudes, because I find it easy to get into those heroes' heads. What about you? Is one easier for you to write than the other?
Becky: The brooding hero is the hardest for me to write because THEY DON'T LIKE TO TALK. On the other hand, they're the ones that lend themselves most easily to romance. The other guys are easier to put into scenes, but I have to work harder with them to get the romantic sparks flying.
What about you, Carla?  Any other hero types that appeal to you?
Carla: We've been talking mostly contemporary, but if we expand into historical and/or fantasy, I really do enjoy:
The reluctant warrior hero. You know, the man who would have preferred to do anything else with his life, but finds himself in circumstances beyond his control and adapts accordingly. There's always so much drama, and yes, romance, associated with that type.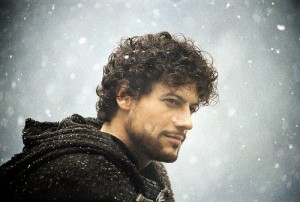 Becky: Any thoughts on internal qualities that make a hero great?
Carla: I think no matter the type of hero, integrity is crucial. He might be surly, unpleasant, or erratic like the brooding classic heroes I mentioned before, but if he has an honorable spirit, I know the heroine is going to be in good hands when she finally breaks through that shell. I want to know that the hero is going to be worthy of her.
Becky: Amen!  Yes.
Carla: What are the qualities you think make for a memorable hero?
Becky: Willingness to sacrifice.  For me, sacrifice is a strong litmus test for true love.  I always like to challenge my hero to see just how much he's willing to give up for his heroine.  The best heroes are willing to give up a great deal indeed.
I agree! Thanks so much for the chat, Becky, and for letting me share your post on my blog today. Readers, don't forget to check Becky's upcoming book, Meant to Be Mine, releasing in May 2014. And we'd love to hear what you think makes a romantic hero memorable in the comments below!

About Meant to Be Mine
Ty Porter has always been irresistible to Celia Park. All through high school–irresistible. When their paths cross again after college–still irresistible. This time, though, Ty seems to feel exactly the same way about Celia. Their whirlwind romance deposits them at a street-corner Las Vegas wedding chapel.
The next morning they wake to a marriage certificate and a dose of cold reality. Celia's ready to be Ty's wife, but Ty's not ready to be her husband. He's a professional bull rider, he lives on the road, and he's long planned to settle down with the hometown girl he's known since childhood.
Five and a half years pass. Celia's buried her dreams so that she can afford to raise her daughter. Ty's achieved all of his goals. Or thought he had, until he looks again into the eyes of the woman he couldn't forget and into the face of the child he never knew he had.
How much will Ty sacrifice to win back Celia's trust and prove to her that their spontaneous marriage can still become the love of a lifetime?
Order Meant to Be Mine: Amazon | Barnes & Noble | Baker Publishing
[author] [author_image timthumb='on']https://www.carlalaureano.com/wp-content/uploads/2014/02/Au-photo.jpg[/author_image] [author_info]Becky Wade makes her home in Dallas, Texas with her husband, three children, and one adoring (and adored) cavalier spaniel. Her first contemporary romance, My Stubborn Heart, was named a finalist for an INSPY Award and for Romance Writers of America's RITA Award. Undeniably Yours is available now and Meant to Be Mine is coming in May. To learn more about Becky, go to www.BeckyWade.com.[/author_info] [/author]
Tags: Becky Wade, Five Days in Skye, Heroes, inspirational, Leading Men, Meant to Be Mine, writing romance