Guest Post: Writing the Romantic Suspense Novel, by Lisa Carter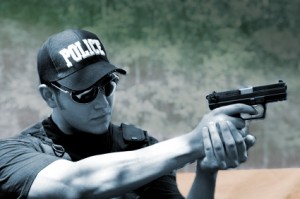 1. The essence of any story is conflict and the tension produced by unmet desires. Conflict and tension are ratcheted higher in romantic suspense with life and death stakes.
2. Questions for the plotting process—What do my main characters want? What goes wrong? What's at stake? What can I do to make it worse?
3. The point of view (POV) is usually confined to hero and heroine. And sometimes the third POV of the antagonist. Either hero or heroine will have the largest block of story time—ultimately, his or her story of discovery and transformation.
4. In a Christian worldview there are 3 story tension threads woven into the plot.
Romantic tension thread—The protagonist must overcome certain obstacles threatening the relationship or love will die.
Spiritual tension thread—The protagonist must come to grips with God's invitation for relationship or something vital within the character will die.
Suspense tension thread—The protagonist must find the killer or someone will die.
By novel's end, the protagonist must experience an irrevocable transformation and resolution in all three areas to satisfy reader expectations.
5. The first chapter in Act 1 paints a portrait of the normal world of the main characters.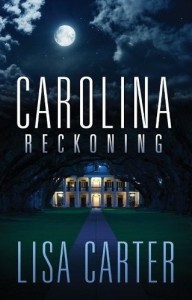 Make the main characters likable, but flawed and searching. If readers don't like the hero and heroine, they will stop reading. Within the first few chapters in Act 1, turn the main characters' world upside down with a pivotal crisis/point of no return. This becomes the problem that must be solved—which throws characters and readers into Act 2.
6. Each scene must escalate the tension or provide deepening insight into the character. Therefore, every scene/chapter ending should be unexpected; leave readers wanting more; compel them to turn the page and read one more chapter. Always leave a chapter with a question the main characters must answer, a choice to make, or in the middle of action.
7. The heart of suspense for the reader is the delectable anticipation/dread of the coming terror. Heighten the sense of the characters' impending doom by inserting a countdown or deadline before tragedy strikes. Make readers care and worry about the characters.
8. Act 2 involves the protagonist taking steps to resolve all 3 threads of tension—to no avail and with intensifying pressure as things go from bad to worse. Every event must trigger a cause and effect in all 3 strands of tension—suspense, romantic, and spiritual storylines. Finally near the end of Act 2, the protagonist will make an attempt to resolve one or all of the issues, but this will end with disastrous results. This the black moment when all seems lost.
9. The depiction of violence in Christian fiction rule of thumb—imply more than you show. Disturb but don't entice reader. Less is more. The act imagined is far more terrifying than if depicted.
10. Act 3 moves toward resolution quickly. Here in the last few chapters, the 3 threads of tension are resolved and woven together. The ending must be both inevitable (killer dies/brought to justice, romantic future consolidated) and yet contain an unexpected twist. Leave readers with a sense of hope and overriding grace—which translates into leaving them anticipating your next novel, too.
Thanks for hosting me today, Carla. Happy writing, everyone.
Connect with Lisa: Website | Facebook | Pinterest | Good Reads 
About Beneath a Navajo Moon
What happens when love and danger collide deep in the heart of the Navajo Nation? When cultural anthropologist Erin Dawson crosses paths with tribal policeman Adam Silverhorn, it's hardly love at first sight. But when the two are suddenly thrust into a common quest to rout an insidious drug cartel—they must rely on each other for their survival. The danger mounts as Adam gives Erin a rare glimpse into Navajo life few outsiders ever see and into a crime ring that no one dares to imagine.
"Lisa Carter takes readers to a different world, one of poverty and struggle and one of majestic beauty as well. Don't miss Beneath a Navajo Moon." —Connie Mann, author of Angel Falls
"Against a backdrop of Navajo lore and cultural prejudice, two people find love while their worlds threaten to collapse. Lisa Carter has penned a romantic suspense that will keep the reader turning page after page." —DiAnn Mills, author of Firewall
Order Beneath a Navajo Moon: Amazon | Barnes & Noble | ChristianBook.com
[author] [author_image timthumb='on']https://www.carlalaureano.com/wp-content/uploads/2014/03/LisaCarter.jpg[/author_image] [author_info]Lisa Carter is the author of two romantic suspense novels, Carolina Reckoning and Beneath A Navajo Moon; and Aloha Rose, a contemporary romance in the Quilts of Love series. Under a Turquoise Sky releases August 2014. She and her husband have two daughters and make their home in North Carolina. Lisa has strong opinions about barbecue, ACC basketball, and the Cola Wars. When she isn't writing, Lisa enjoys traveling to romantic locales, quilting, and researching her next exotic adventure. www.lisacarterauthor.com[/author_info] [/author]
Tags: fiction, Lisa Carter, romance, Suspense, writing