February 2019 Reading Challenge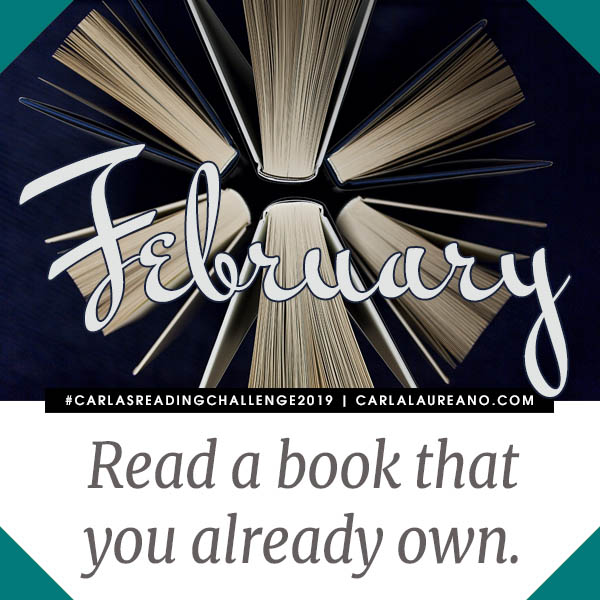 Ready for it? Here's your February reading challenge: read a book that you already own! If you're like me, this won't be much of a challenge, as I've got an entire shelf of books that I own but haven't yet read. (For that matter, I own a few I'd like to reread too!)
Since I didn't completely finish my personal January goal to reread the entire Harry Potter series, I'll be finishing up the last book or two and tackling one of the other unread books on my shelf. I'll let you know which one I chose in my February recap.
If you're participating, post your choice on social media and hashtag it #carlasreadingchallenge2019 so we can all follow along!
To see the full list of monthly challenges, check out this post.
Ready, set, read!
Tags: 2019 reading