So, I've loved every single one of my book covers, but I've got to say… this one might be my favorite. Turns out that the cover designer had a little inside knowledge of fine dining, so I shouldn't be surprised that he totally nailed the look and feel of the cover for The Saturday Night Supper Club.
Without further ado, here it is!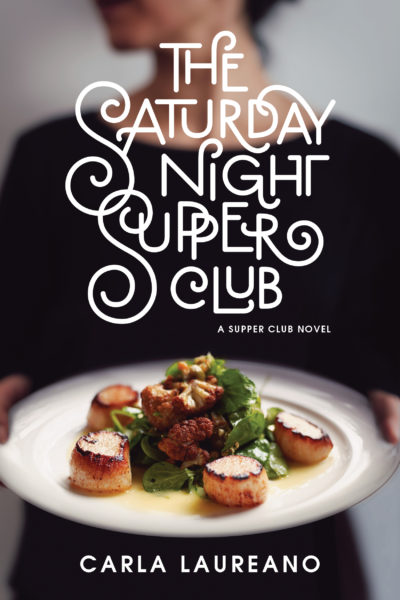 Don't you just love the dark colors and the food-forward design? I can just imagine how this is going to look on the shelf.
To add even more to my excitement, I've gotten permission to share the first few chapters of this book to the members of my mailing list months before it's available on the retail sites. If you're not already signed up, you can get in the loop here. We're still in the copy editing phase, so as soon as I get the all clear, I'll be sending those chapters directly to my subscribers' inboxes. Keep a look out!
I'm also going to be sending out information on how you can get involved spreading the word as part of my book launch team, so if you're a list subscriber and you think that's something you might be interested in, watch your e-mail for the application. Or you can always email me directly. I love to hear from you!
Tags: book news, food fiction, foodie fiction, Saturday Night Supper Club