Christian Fiction Scavenger Hunt Stop #13
Welcome to the Christian Fiction Scavenger Hunt! If you've just discovered the hunt, be sure to start at Stop #1, and collect the clues through all 30 stops, in order, so you can enter to win one of our top 5 grand prizes!
• The hunt BEGINS on 3/1 at noon MST with Stop #1 at LisaTawnBergren.com.
• Hunt through our loop using Chrome or Firefox as your browser (not Explorer).
• There is NO RUSH to complete the hunt—you have all weekend (until Sunday, 3/4 at midnight MST)! So take your time, reading the unique posts along the way; our hope is that you discover new authors/new books.
• Submit your entry for the grand prizes by collecting the CLUE on each author's scavenger hunt post and submitting your answer in the Rafflecopter form at Stop #30. Many authors are offering additional prizes along the way!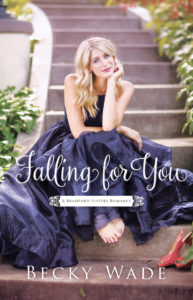 I'm delighted to welcome my guest for this stop, Christy and Carol Award-Winning author, Becky Wade. Becky's debut novel was the one of the first contemporary Christian romances I read when deciding to switch from writing fantasy to romance, and so her books will always have a special place on my bookshelf. I'm particularly looking forward to the second book in her Bradford Sisters series, Falling for You, especially since we got a tantalizing glimpse of these characters in book one!
Here's a quick look at what the book's about:  When a decades-old missing persons case brings Willow Bradford and Corbin Stewart back together, they're forced to confront their past relationship, who they've become, and whether they can risk falling for one another all over again.
And now I'll hand the post over to Becky herself!
The Pros and Cons of Starring in a Romance Novel by Becky Wade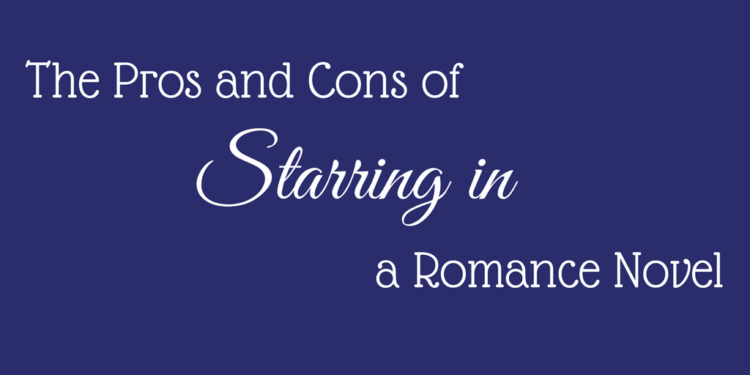 I'm very familiar with the pros and cons of my job of author. Pros: Coffee, quiet, imagination, a flexible schedule, the close proximity of chocolate. Cons: Deadlines, a little too much quiet, seasons of discouragement, cluelessness regarding what should happen next in my manuscript.
For this Scavenger Hunt, I decided to turn the spotlight on the heroine and hero of my next novel and ask them about the pros and cons of their job! The heroine of Falling for You, Willow Bradford, is a model who's currently running her mom's B&B. The hero, Corbin Stewart, is a former NFL quarterback.
What are the "pros" of starring in a romance novel?
1. "Falling in love!" -Willow
2. "You get to do a job, like professional football player, that's only attainable for about 0.001% of real humans." -Corbin
3. "Your hero thinks fabulously romantic thoughts toward you. For example, 'She was grace and beauty and calm. He was none of those things, and he loved her for being what he wasn't.' See what I mean? Definite perk!" -Willow
4. "Dialogue. Our comebacks are quicker and wittier than comebacks can possibly be in the non-fictional world." -Corbin
5. "The chance to experience tremendously deep emotions like joy, hope and exultation." -Willow
What are the "cons" of starring in a romance novel?
1. "The chance to experience tremendously deep emotions like despair, jealousy, and loneliness." -Corbin
2. "You're forced to confront all the wounds of your past, which is hard. Denial really does have its advantages." -Willow
3. "The plot twists are sometimes a gut wrencher." -Corbin
4. "You don't receive quite the same level of respect you'd receive if you starred in a book like Anna Karenina." -Willow
5. "You worry that you might not end up with the person you're falling in love with. And that possibility becomes almost unbearable." -Corbin
Becky is the Christy and Carol Award winning author of humorous and heartwarming Christian romances. She makes her home in Dallas and spends her time writing, reading, and attempting (often unsuccessfully) to keep up with house cleaning, her husband, and her three kids.
Here's the Stop #13 Skinny:
You can order Becky's book on Amazon, Barnes & Noble, CBD, iTunes, or at your local bookstore! 
Clue to Write Down: hunt!
Link to Stop #14, the Next Stop on the Loop: Becky Wade's own site!
But wait! Before you go, I'm offering three copies of The Saturday Night Supper Club to three lucky scavenger hunters. All you have to do is sign up for my newsletter below (or note that you're already a subscriber.) The winners will be chosen and announced on March 5th. Happy hunting!
Tags: Becky Wade, Christian Fiction Scavenger Hunt, Falling for You