Carla Recommends: Next Year in Havana by Chanel Cleeton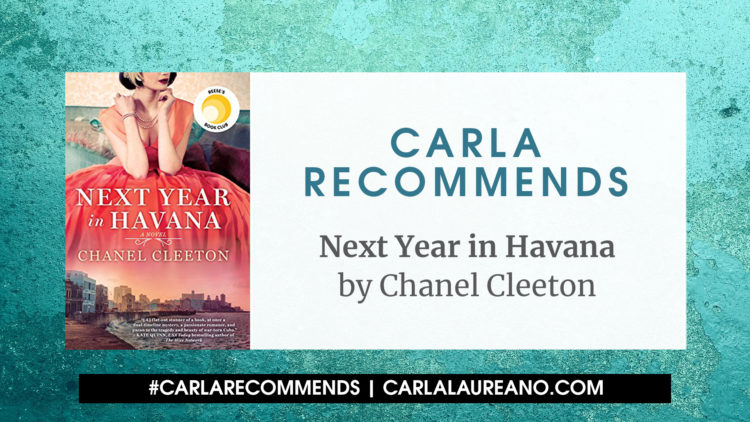 This is one of those books that I saw around and remembered because of the beautiful cover, but it wasn't until I had some uninterrupted reading time on my flight to Manila this summer that I actually managed to tackle it. Considering I tend to be a fairly restless plane reader, it takes a strong novel to keep my attention… and the fact that I finished nearly the whole thing on the flight is a good indication of my feelings on it.
What It's About
This dual timeline story follows a young, modern day woman as she travels to Cuba to uncover the story of her family's past, and her grandmother's secret love with a passionate revolutionary during the rise of Fidel Castro.
What I Loved
This was filled with likable characters, particularly in the historical timeline, and I quickly became invested in the outcome of Elisa's ill-fated romance and subsequent exile from Cuba. I found the look into modern Cuba equally fascinating.
What I Didn't Love
The modern timeline's romance fell a little short for me, conflating immediate attraction with love, and I'm not sure I fully bought that storyline's too-easy resolution.
Who Should Read It
Anyone interested in romantic stories set in turbulent times of war and revolution, fans of dual-timeline fiction, those with an interest in Cuba. This is an immensely likable and well-written book that will appeal to most fans of general fiction.
Tags: Chanel Cleeton, Last Year in Havana