Carla Recommends: Flight of the Raven by Morgan Busse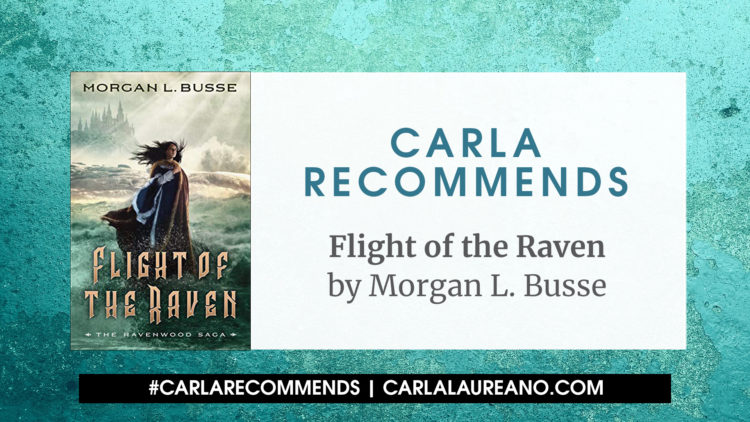 This is the second book in The Ravenwood Saga by award-winning author Morgan L. Busse, and it does not disappoint. Fantasy has always been one of my favorite genres, but I'll admit to some fatigue that kept me from reading it over the last year or two. This was just the series I needed to rekindle my enthusiasm for fantasy, and it makes me miss writing it. Does that mean that my Song of Seare series may have some company some time in the future? You never know!
What It's About
Selene finds herself married to a man whom she would once have considered her enemy… and her dreamwalking powers are increasing, bringing danger to everyone in her new home, even as her sister seeks to carry out the assassination she refused to complete.
What I Loved
The growing relationship between Selene and Damien is both sweet and heartwarming, and Selene's struggle to reconcile her previous belief in the Dark Lady with what she is learning about the Light held my interest throughout. I also enjoyed the creepy undercurrent of the Dark Lady's presence in Selene's dreams.
What I Didn't Love
This was a bit slower paced than the previous book, and while I certainly wouldn't call it boring, those reading the two books back to back may find the change in pace a little jarring.
Who Should Read It
If you haven't read Mark of the Raven, start there first. This is a continuation of the story and you'll find yourself a bit lost if you don't begin with the first volume. However, I recommend this series to all fans of fantasy and Christian allegory, as well as those who like lighter romantic fantasy by authors such as Robin LaFevers.
Tags: Flight of the Raven, Morgan Busse