A Writer's Life: Sarah Loudin Thomas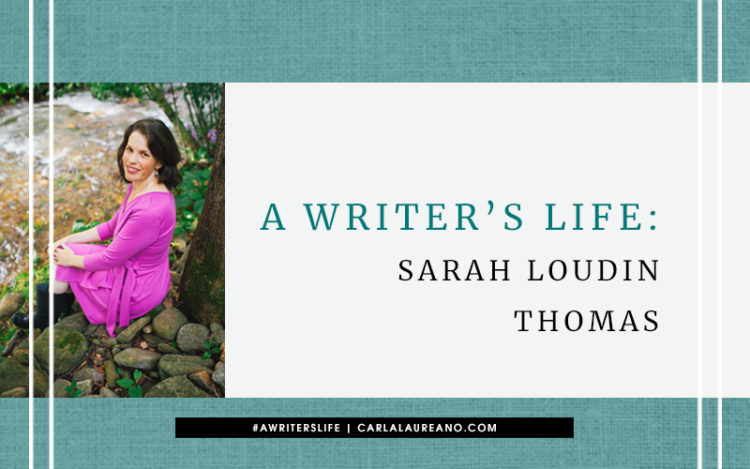 I'm so excited to welcome our guest today on A Writer's Life! I've been a fan of Sarah Loudin Thomas's books since Miracle In A Dry Season, so not only was I thrilled to hear she has a new book out, but I had to have her come give some insight into a little corner of her writing life! And don't forget to read all the way to the bottom for a chance to win her new book, When Silence Sings (US addresses only, please.)
Without further ado, here's Sarah!
Why I Keep Writing
Ah, the writer's life—fame, fortune, endless chocolate and champagne . . . oh wait. That's only in the stories we write.
I think if you ask just about any author why they write, you'd get some version of, "I can't not write." We're the sort of people who live for story, who want to tell the rest of the world what we've seen and experienced.
We're the people who come home from the grocery store with a tale about what happened in the cereal aisle and a new idea for a book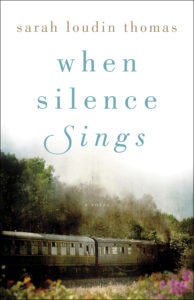 based on what we overheard the check-out clerk saying to another customer. (My husband is SO over this tendency of mine.)
The question that can be harder to answer is why writers keep writing. Because no matter how many contracts, good reviews, awards, and accolades come your way, those one and two-star reviews still sting. The less than stellar sales undermine your confidence. And while you try not to, you compare yourself to that other writer–the one who's doing better than you–and you wonder why you bother.
And then . . .
Then you check your e-mail or your Facebook messages or even your mailbox and you find a note from a reader. And they read and loved your story, were maybe even changed by it. And just like that, you know why you keep writing. I've been blessed to receive several such notes over the years as well as some reviews that made me think the author had read my heart instead of the book. Here's a favorite one that I come back to now and again:
"I have just completed 'Until the Harvest.' I was drawn in and so happy to once again be a part of Perla, Casewell, and Emily's lives. Henry's devastating realization that there may not be a tomorrow with a loved one is something that we all experience at one time in our lives. Your characters do have a sense of being so real and also so indicative of the wonderful people in Appalachia! Thank you so much for carrying me back to the mountains and the special people who live there! I lived in the mountains of North Carolina in the time frame of 'Until the Harvest.' I met sweet mountain people who would give you the shirt off their backs as well as those like Clint Simmons who were suspicious of anyone who should venture down the lane. My father-in-law and my husband one time were going to make an estimate for seamless guttering and were met in the yard by the man who lived there holding a shotgun. By far the best of the book was the last chapter. The resolution . . . spoke to my heart as well as my husband's! I had to share the last chapter with him and we both were teary eyed when I read it to him. Once again thank you and I look forward to 'A Tapestry of Secrets!' Blessings to you and take care of yourself!"
There. That's why I keep writing.
Sarah Loudin Thomas grew up on a 100-acre farm in French Creek, WV, the seventh generation to live there. Her Christian fiction is set in West Virginia and celebrates the people, the land, and the heritage of Appalachia.

Sarah is a fund-raiser for a children's ministry who has time to write because she doesn't have children of her own. She holds a bachelor's degree in English from Coastal Carolina University and is the author of the acclaimed novels The Sound of Rain and Miracle in a Dry Season–winner of the 2015 Inspy Award. Sarah has also been a finalist for the ACFW Carol Award, the Christy Award, and the Christian Book of the Year Award. She and her husband live near Asheville, NC. Her latest novel is When Silence Sings.
Tags: Sarah Loudin Thomas, When Silence Sings