A Writer's Life: Robin W. Pearson
Happy 2020, friends! I'm excited to kick off the new year by introducing debut author Robin W. Pearson! It's been a long time since I've been so excited about a novel, partly because Robin's writing, even in blog posts, is so beautiful I just know something delightful awaits us in A Long Time Comin'… and from the sound of it, it's more than worth the wait.
Join me in welcoming Robin to the blog, and don't forget to read to the bottom for your chance to win your own copy of this fabulous debut!
A Writer's Life by Robin W. Pearson
My folks built their home when I was five years old, and they never left it. My old bedroom is one of the places where my own little people sleep when we visit. The house is five minutes away from everything else in my hometown, and I can find the bathrooms, the utensil drawer, and my old dolls with my eyes closed. We still can't set foot in my mama's front room without a building permit. Home, sweet home.
But God designed a different blueprint for me. Since I vowed "I do" twenty-five years ago, Hubby and I have staked a claim in a few states, from the land of 'gators to the home of the Freedom Trail. Though this wasn't what I expected, planned, or even wanted at first, each move has been chock full of blessings and lessons.
Over two years ago, we decided to relocate one last time back to North Carolina, and we figured on living precisely three carefree months in corporate housing before settling in our permanent location. Oh, the plans we weave….! After nine of us and a dog spend four months in that apartment, three weeks in a hotel, and over one year in a rental, we're finally taking down our partridge in a pear tree and moving to our forever home—at least until God says go.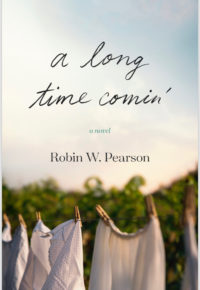 My writing journey reads much like our family's adventures in real estate. And let me tell you, the final chapters look a lot different from the outline. During the past twenty years, my debut novel's title changed, characters came and went, the middle became the hook, and the original beginning took a hike. I've composed more query letters than I care to think about, reduced my magnum opus into a one-page synopsis, and blogged about my faith and family. Oh, the pitches I've delivered and the ideas I've ditched! I've celebrated, commiserated, and reevaluated, and then started that process over and over again, toting more doubts and fear than I had the first go-round. Nothing about this path's beginning, middle, and end looks at all like I expected, perhaps because it's hard to see it over the heads of my seven not-so little people.
And I thank God for it.
While I have no idea where I'll store my utensils, I'm glad God has a way of upending my carefully laid plans. Of rewriting endings and twisting plotlines. Of packing more into an experience than I thought I could ever fit. I wouldn't dare close my eyes because I'd surely trip over a box of books, but glory be, one of those novels is A Long Time Comin'. Learning to walk, wait, and write by faith has taught me to place my plans, dreams, and hopes in my wide-open palm. That way God can shift, redesign, work and yes, move my plans and me without having to pry open my tightly clutched fingers. Or maybe I just won't tape the box shut.
Robin W. Pearson's writing sprouts from her Southern roots, her faith, and her love of her sweet husband, seven children, and her dog, Oscar. All lend authenticity to her debut novel, A Long Time Comin'. After graduating from Wake Forest University, she has corrected grammar up and down the East coast in her career as an editor and writer that started with Houghton Mifflin Company twenty-five years ago. Since then she has freelanced with magazines, parenting journals, textbooks, and homeschooling resources. Follow Robin on her blog, "Mommy, Concentrated," where she shares her adventures in faith, family, and freelancing.
Tags: A Long Time Comin', diverse fiction, Robin W. Pearson