The Solid Grounds Preorder Bonus Starts Now!
I'm delighted to announce this great preorder bonus for The Solid Grounds Coffee Company! Preorder your copy in any format (e-book, paperback, hardcover, or audio) and get a copy of Coffee House Favorites for free.
Simply forward your order confirmation or a photo of your in-store receipt to preorder@carlalaureano.com and receive a link to download your coffee house cookbook within 24 hours.
This is a collection of my favorite personal recipes for coffee, tea, hot cocoa, and more, so you don't want to miss this! Offer expires on 2/4/20.
Click here to be taken to a list of retailers.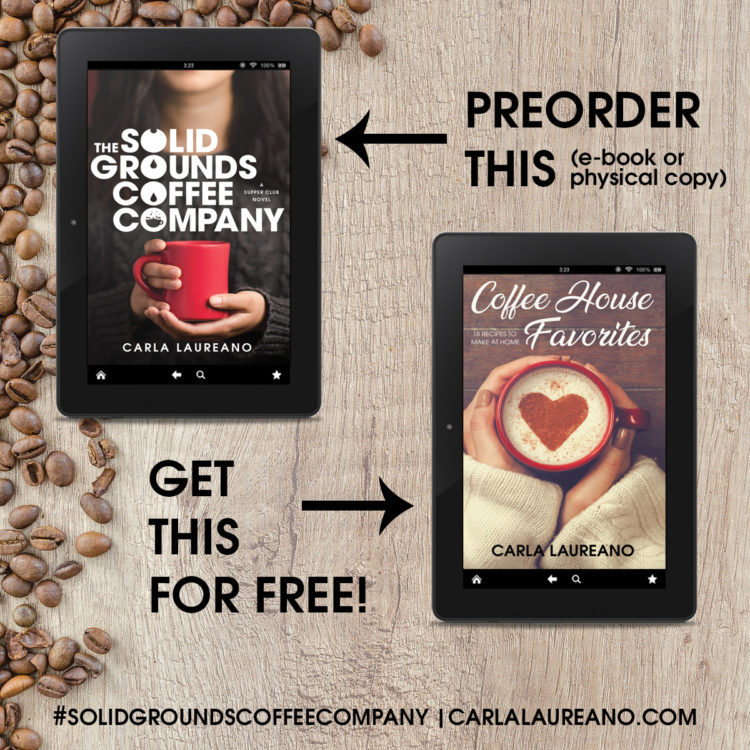 Tags: preorder bonus, Solid Grounds Coffee Company