You're Invited: Valentine's Day Book Bash!
Got any plans for Valentine's Day? However your day is shaping up, we've got you covered. In celebration of our February book releases, I'm teaming up with my friends and fellow authors Lisa T. Bergren and Kristy Cambron to host a fun, bookish, prize-filled Facebook party tomorrow night!
Join us here on Tuesday February 13th at 5pm PT/6pm MT/7pm CT/8pm ET to hear all about our new books, interact with fellow readers, and enter to win some amazing prizes. In addition to the Grand Prize below, two lucky attendees will received signed copies of Keturah, The Lost Castle, and The Saturday Night Supper Club.
Click either of the photos to go to the event page and click going to get a reminder before the event begins. Hope to see you there!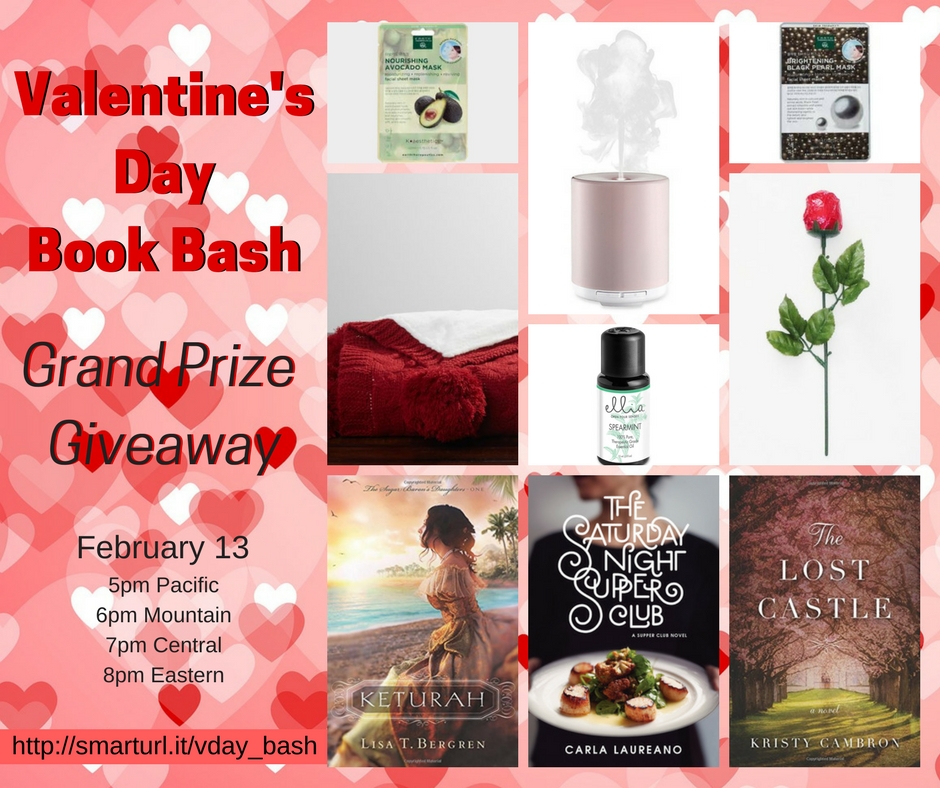 Tags: Facebook party, giveaway, Keturah, Kristy Cambron, Lisa Bergren, The Lost Castle, Valentine's Day