Words for Women: Imagination Versus Experience, by Anita Higman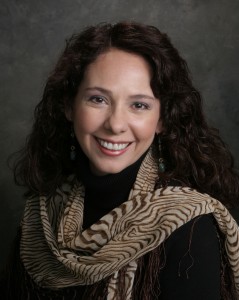 In my latest novel, Winter in Full Bloom, I wrote more from experience than imagination, but both were so interwoven throughout the work, that the pieces became one fabric—one story. Still, I would say that there are more pieces of my personal life in this work than in any other novel I've written.
For instance, as I wrote the manuscript I was still recovering from a brutal case of empty nest, and those emotions were still quite vivid in my heart as I let my heroine go through the same gray passages. Most women who've been through this phase of motherhood will probably be able to relate to my character, Lily Winter.
Also, I have traveled to Melbourne, Australia, just as Lily did, so I'm hoping her gasping moments of delight when she discovers this beautiful place will ring true. Just like Lily, I too spent a lot of time exploring the city, having adventures, and enjoying this lovely city down under.
Another similarity was that Lily had a fire-breathing fear of flying, and you guessed it—so did I. In fact, to give you a clearer picture of this mutual phobia, here is the opening scene from Winter in Full Bloom.
I sat on a 747, trying to talk myself out of a panic attack.
The jet still sat on the tarmac, but already I could imagine—in electrifying detail—the fiery crash and then the watery pull into the briny depths of the Pacific Ocean. Lord, have mercy. What had I been thinking?
Fool that I was, I'd left the sanctuary of my own home, which was safe, and hygienically clean, I might add, to board this death trap. Too late now. I'd taken a leave of absence from work, stopped the mail, given all my indoor plants to my neighbor, and said a dozen goodbyes to my daughter, Julie. The trip was set in stone—the igneous kind that the geologists liked to talk about at work.
While I sat there sweating, my mind got out its magnifying glass to examine my inner motives. All in all, the journey had a grab bag full of miseries attached to it. For me, getting on the plane proved that the empty nest had driven me over the edge like the biblical herd of pigs. Since my Julie had left the house, was I trying to find a person to fill that void . . . that vacant place at the table . . . the perpetual silence of the house and the clocks, ticking away the rest of my tedious life? Probably. And yet finding my sister in Australia would be no less than wonderful, whether Julie was at home or not.
I looked out the small plane window at the heavens with my anxious puppy dog eyes and could almost hear the Almighty chuckling. Yes, I know, God. I must keep You entertained.
I won't tell you if Lily gets over her fear of flying or not—but I did. I was offered the chance of a lifetime to fly to Australia, and I knew if I said no, I would regret that decision the rest of my life. So, I made that long twenty-two hour journey to Melbourne, and by the time I made it over there and back, I had recovered from my phobia. Now I fly all over the world with my husband. In fact, we just got back from Ireland.
Hopefully, you can now see a little bit better how a character from a novel might get infused with the writer's personal journey. I have to say, though, Lily Winter is a finer character than I am. She is brave and noble and interesting. The kind of woman you could trust with your life. The kind of woman you'd like to have as a best friend. In fact, when I grow up, I'd like to be as wonderful as the woman I created—Lily Winter.
Win a copy of Winter in Full Bloom, below! Simply leave a comment or publicize this post and you'll receive up to three entries. The winner will be drawn randomly on Wednesday, August 28th. ***Contest is now closed***
About Winter in Full Bloom
Lily Winter's wings are folded so tightly around her daughter that when empty nest arrives, she feels she can no longer fly. But Lily's lonely, widowed life changes in a heartbeat when she goes to visit a woman who is almost a stranger to her-a woman who also happens to be her mother. During their fiery reunion, her mother reveals a dark family secret that she'd been hiding for decades-Lily has an identical twin sister who was put up for adoption when they were just babies.
Without looking back, Lily-with her fear of flying-boards a jumbo jet and embarks on a quest to find her sister which leads half way around the world to Melbourne, Australia. Befriended by imprudent Ausie, he might prove to be the key to finding her sister. But her journey becomes a circle that leads her back home to attempt a family reunion and to find the one dream she no longer imagined possible-the chance to fall in love again.
About Anita
[author] [author_image timthumb='on']https://www.carlalaureano.com/wp-content/uploads/2013/08/AnitaHigman.jpg[/author_image][author_info]Award-winning author, Anita Higman, has twenty-five books published (several coauthored) for adults and children, and she has been honored as a Barnes & Noble Author of the Month for Houston. Anita has a BA degree, combining communication, psychology, and art. Her favorite things include exotic teas, movies, and all things Jane Austen. To contact Anita or enter her monthly contest for a free signed book please visit her website at www.anitahigman.com.[/author_info] [/author]
Tags: Anita Higman, art imitating life, fear of flying, phobia, Winter in Full Bloom, writing life