Words for Women: Crash! The Sting of Rejection by Robbie Iobst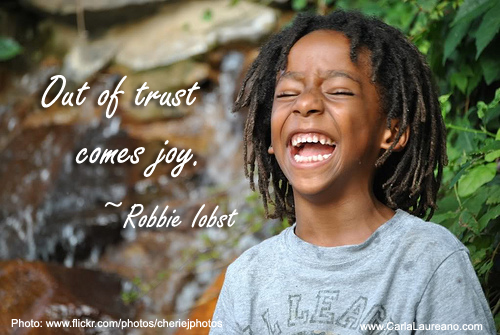 CRASH!
When my son was three, he was given a bright orange car, low to the ground, powered by petals and steered with hand holds.
At the time, we lived in a cottage. Actually, when I use the term "cottage" I am using euphoric recall. It was a shack situated in the yard of our landlord. Noah's room, and I'm not exaggerating, was the laundry nook. He slept where a dryer was once located.
But the joy of this home was the gigantic yard contacted to a long driveway. In the middle of the yard was a big tree with a solid trunk. Perfect for crashing.
That's what Noah used it for. He'd get into his orange car and race down the driveway as fast as his little boy feet could pedal and then he'd turn into the grass, still charging ahead with full force, and crash into that tree.
I'd watch, holding my breath, sure he'd develop toddler whiplash or neck problems. John would just laugh at his fearlessness.
The part that I recall the most fondly, eleven years later, is what happened after the crash.
Every time.
Noah's car and body would reverberate and in the next second his non-whiplashed neck would go back and he'd let out the loudest and most contagious laugh. Pure delight.
After his laugh, he'd yell, "Did you see that, Dad?"
"Atta boy!" John would call.
And Noah would drive back up the driveway to do it all again. Over and over.
Crash after crash.
God is teaching me through my fearless boy. Crashes happen, don't they? Be it a lost job, a disappointment in a relationship or as I've recently experienced, a rejection.
And God has shown me that I need a "crash-course" on dealing with crashes.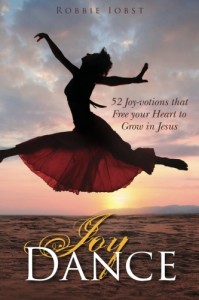 1) I need to expect them. Life is difficult. Any journey has obstacles. Anything worth doing well requires hard work and yep, pain.
2) I need to practice my reactions to crashes. Instead of complete shock and bewilderment, accompanied by wailing and eating too much, I need to try breathing and putting things into perspective. In order to do that trust in God is required. Out of trust comes joy. This will add to my relationship with Jesus, which is ultimately the most vital aspect of any journey.
Today I choose to employ my son's kamikaze tactics in my writing attempts. I could continue to write with a delicate attitude, hoping what God has given me to say pleases everyone and makes me a ton of money or fame.
But no more.
Today I am a child again, racing ahead with the words God's given me, typing as fast my 50-year-old fingers will allow. And when I crash, it'll be with purpose and joy and I'll let out a loud laugh.
"Did you see that, God?"
And He'll yell, "Atta girl!"
"Consider it pure joy, my brothers and sisters, whenever you face trials of many kinds, because you know that the testing of your faith produces perseverance." James 1:2-3
Adventures can be pure joy and what adventure story doesn't include some great crashes? Wherever you might be in your adventure, race ahead with Him! And may the Lord bless our crashes!
About Joy Dance
Step on the Floor of Grace, and Experience Life as a Joy Dance!
Joy is not just happiness. Joy is believing God is in control and we are in His hands no matter the circumstances. It's a choice to rest in Him. As we relax in His arms, He leads us in the dance and gives us a heart to experience the rhythm of joy every day.
[author] [author_image timthumb='on']https://www.carlalaureano.com/wp-content/uploads/2013/08/RobbieIobst_headshot.jpg[/author_image] [author_info]Robbie Iobst is a transplanted Texan, award-winning speaker and author. Her nonfiction work includes the devotional Joy Dance as well as numerous articles, including eight credits in the Chicken Soup for the Soul series. Robbie lives in Centennial, Colorado with her husband and son. Cecilia Jackson's Last Chance, her debut novel, will be released in September. [/author_info] [/author]
Tags: Cecilia Jackson's Last Chance, failure, joy, Joy Dance, life's journey, rejection, Robbie Iobst, trust