How I Use Trello To Organize My Life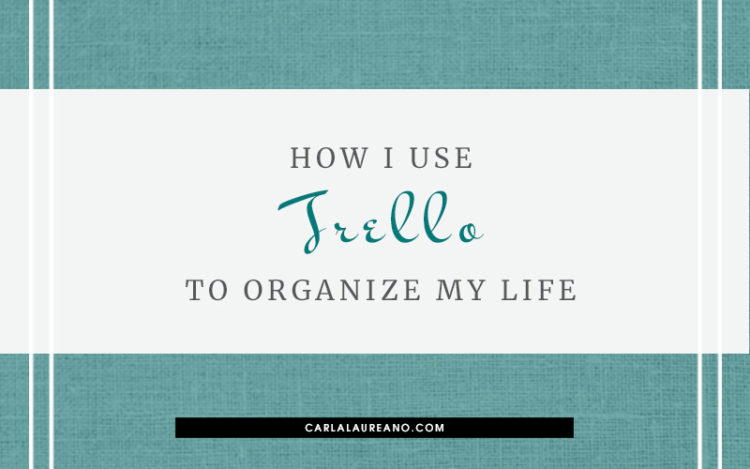 It's the new year, which means that we're planning, organizing, or already feeling a little overwhelmed by the tasks looming on the horizon. For the longest time, I was a paper planner devotee, and I experimented with everything from pre-printed spiral-bound planners, custom discbound planners, and even the Bullet Journal. But I found as my schedule filled up and my kids' activities multiplied that I was consistently missing things. Either I wouldn't open the journal until I got home from school drop-off only to realize I had already missed an appointment or I'd get wrapped up in writing and completely forget about a conference call later that afternoon.
I desperately needed a system that could send me reminders but still allow me to tick off tasks in the kind of list-based space that made sense to my brain. I already used Google Calendar for some things, but the Google programs that integrated with it like Google Task just made my eyes cross.
Enter Trello.
Trello is essentially a web-based list-making app on steroids. It's arranged somewhat similarly to Pinterest, where you can make boards on different topics, but within each board lives an unlimited number of lists.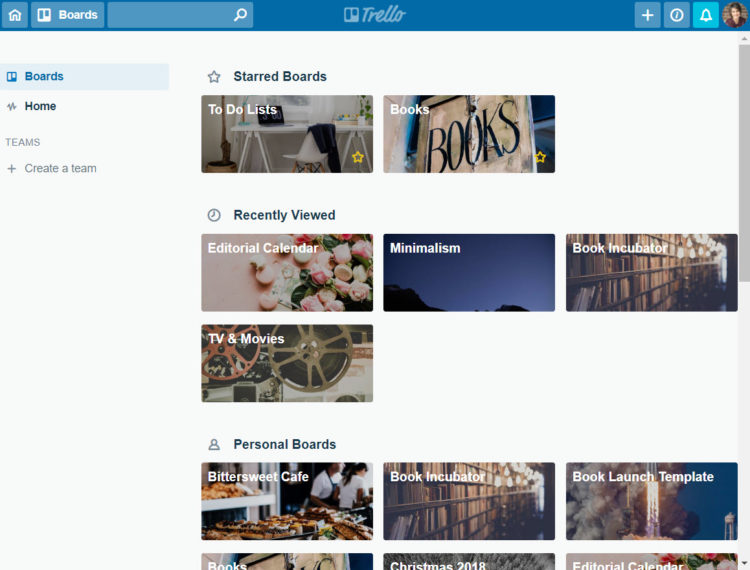 For example, on my To Do List, I have lists called "This Week", "This Month", "Personal", "Work", and "Home Improvement." Any time a task crops up that needs to be done in the future, I put it on a "card" on the appropriate list. Maybe I realized that the hinge on the fence needs to be replaced: it gets added to "Home Improvement." I need to remember to send in a check for a field trip? That goes on "This Week." Someone recommends a book to me? I can immediately add it to the "To Read" list on my Books board. No more searching for scraps of paper the next time I go to the library or bookstore.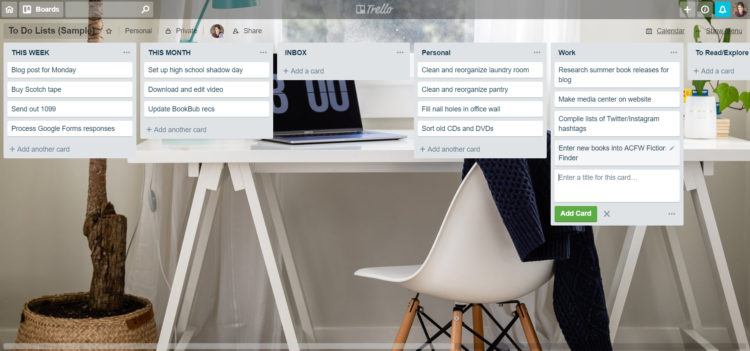 Now, the weak link in this could always be the need to check the lists, which is where Power-Ups come in. Each board gets one power up (on the free plan; you have to go to a paid plan if you want more) the most useful of which is the Calendar. By enabling the calendar, I can assign due dates to individual cards, which then gets transferred to the calendar.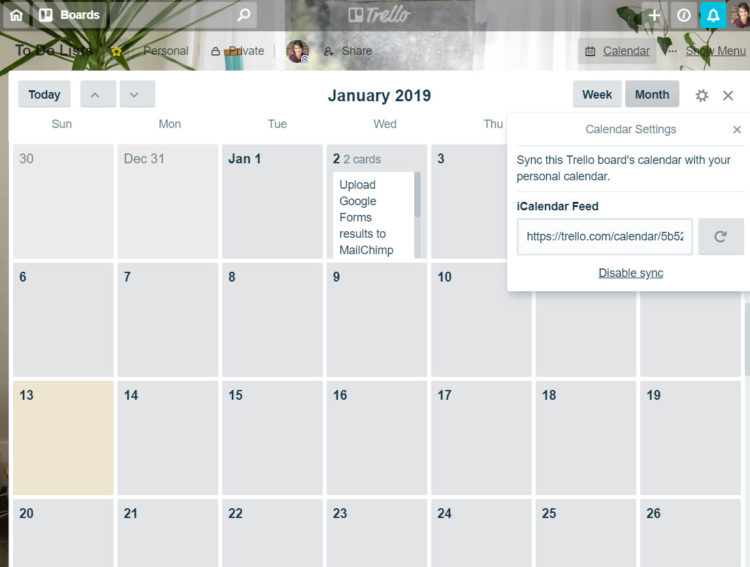 This could still be a problem, except you can then import the calendar URL from Trello into Google Calendar and enable it to sync. Now all my Trello tasks that have a due date (and a calendar power-up enabled) will show up on my main calendar.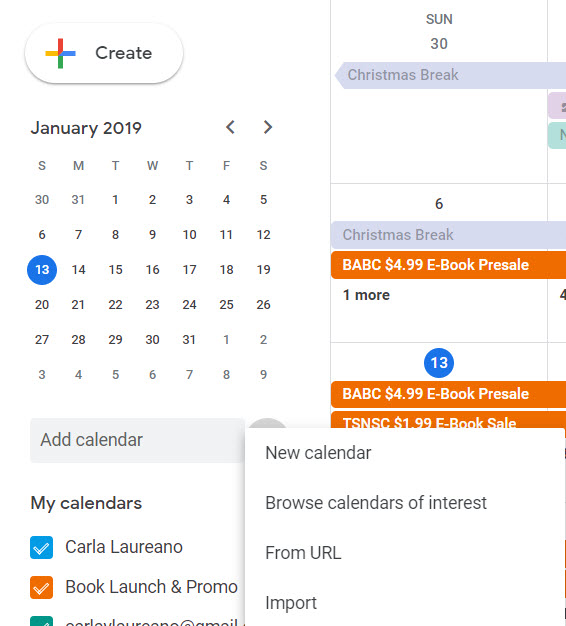 As a result, I only have to check one calendar to see everything that's due today, and I can still have reminders for my appointments. At this time, there's no way in Google Calendar to set notifications on an imported calendar, but I really don't want to get pop-ups reminding me to return a phone call when I get up in the morning.
Trello also has Android and iOS apps available, making it pretty much the only list-making app I need. It's been the perfect bridge between a paper list and a digital calendar.
What do you use to keep organized? Have you ever used Trello?
Tags: Bullet Journal, Google calendar, list making, Trello