10 Reasons Autumn Is The Best Season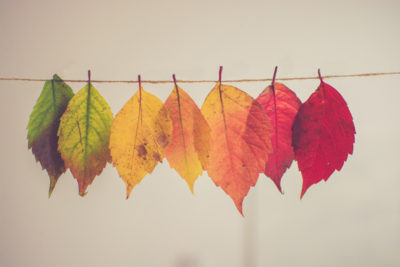 After growing up in California, I'm enamored by living in a state where we actually experience all four seasons, even after eleven years in Colorado. However, autumn remains my favorite season for ten very serious and important reasons. (Hint: it has nothing to do with Pumpkin Spice anything.)
It's finally cool enough to start baking again.
I don't feel guilty eating what I bake because I plan on living in sweaters for the next five months.
Thanksgiving is coming soon! (Yes, it's food-related enthusiasm.)
Christmas is coming soon! (It's not entirely food-related enthusiasm.)
No more mowing the lawn. (In only rare cases is this replaced with shoveling snow–if I wait long enough, it melts on its own.)
Driving through my city is like being in a Norman Rockwell painting. So gorgeous! Fall colors! Snow!
Autumn Squash Soup and Ancient Grain Salad is back on the Panera menu. (Food again. Don't judge me. These things are important to me.)
My cat only remembers I exist when I pull out the fuzzy blanket.
My autumn wardrobe is much cuter than my summer one. (Riding boots! Jackets! Cowl-neck sweaters!)
No one expects me to do anything more productive than read in front of the fireplace when it's below 40.
What's your favorite thing about autumn? Tell me in the comments below!
Tags: autumn, favorite things