September Reading Challenge Recap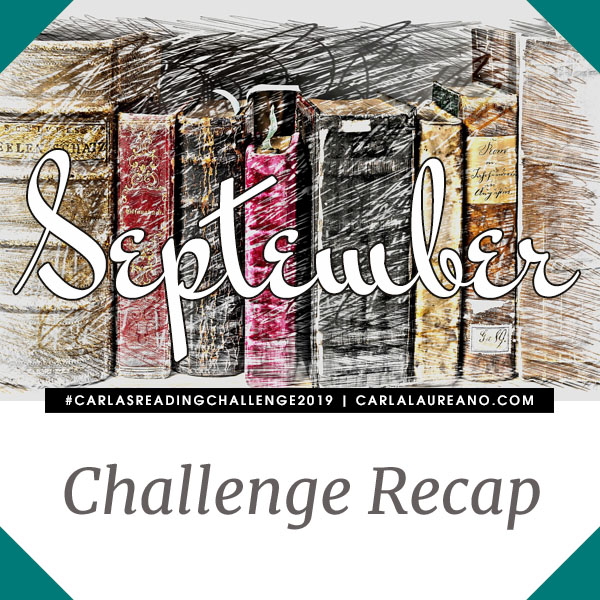 September is coming to a close…and with it summer! The switch over to autumn always puts me in a cozy reading mood, especially since it's taken longer and longer for the days to warm up in Colorado, even if we are still getting highs in the 80s. (I manage to ignore this by just staying inside after 2 pm. Take that, Indian summer!) But the good news for me is, I actually got a fair amount of reading done, even considering several DNFs of challenge books that just didn't do it for me. (A shame too, because they had great illustrated covers!)
Here's a look at the ones I completed (challenge books in bold):
Where'd You Go, Bernadette? by Maria Semple
The Good Widow by Liz Fenton & Lisa Steinke
My Not So Perfect Life by Sophie Kinsella (audio)
Playing with Matches by Hannah Orenstein
Today Will Be Different by Maria Semple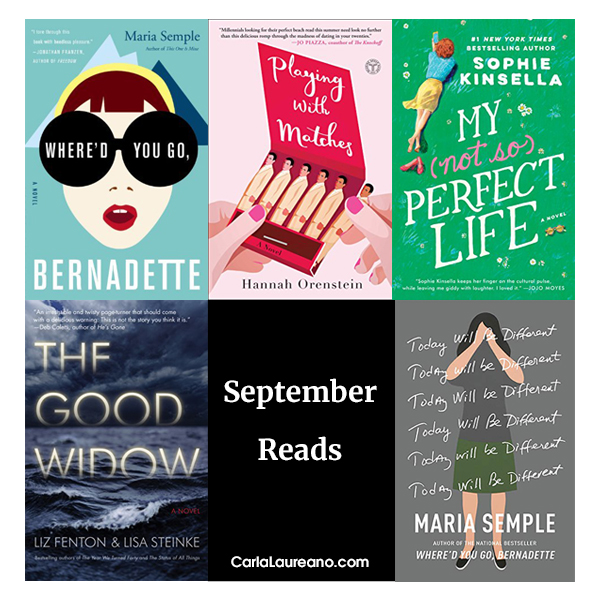 Tell me in the comments below: did you read any great books with illustrated covers? What was your favorite read for September?
Tags: 2019 reading challenge, Hannah Orenstein, illustrated covers, Maria Semple, Sophie Kinsella