Last Day to Preorder SOLID GROUNDS!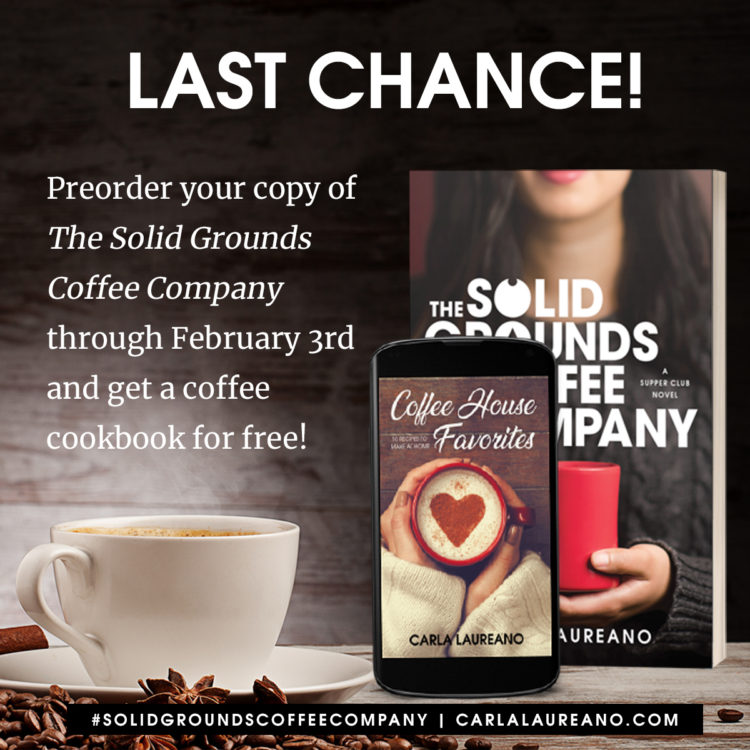 Today is the last day to preorder The Solid Grounds Coffee Company and get your own copy of Coffee House Favorites! 
Simply email your receipt to preorder@carlalaureano.com and you'll receive a link to download your PDF within one business day.
Happy reading (and sipping)!
Tags: bonus, giveaway, preorder, Solid Grounds Coffee Company