Interview with Author Ronie Kendig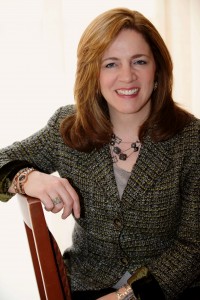 I'm thrilled to welcome my friend and award-winning military fiction author, Ronie Kendig, to my blog today! I first met Ronie online, then in person at the ACFW conference, but it wasn't until a few months ago that I cracked open my first book of hers. Let it suffice to say I devoured almost her entire backlist in the matter of a month. Count me a fan! Now Ronie is back to talk about her recent release, centering around a different sort of four-legged hero.
Carla: Welcome, Ronie! Beowulf is the third book in your "A Breed Apart" series, all surrounding military working dogs and their handlers. How did you come across this topic and why did you decide to create a series around it?
Ronie: Last year, a dear friend forwarded an email with an incredible story about a military war dog who had miraculously saved his handler from a POW camp in Iraq. Enthralled with the story and being an author of military stories, I had to check out the story. I quickly learned the story was a hoax, but that research threw me onto the path of a new breed (ahem, pardon the pun) of warriors—military war dogs!
Carla: I happen to know that you're in the process of adopting an MWD yourself. Can you tell us a bit about that? Most people don't know that retired working dogs need homes after their tours of duty are over.
Ronie: It's incredible and awesome to even have this opportunity to adopt a retired military working dog because before 2000, all MWDs were put down. I applied April 2013 to adopt and the wait is approximately 12-18 months. They also will not adopt to families with children 8 or under because of the nature of these dogs and the unpredictability of small children.
I'm blessed to have interviewed and talked to a lot of people in the MWD community, so my application is going a little faster than normal. But first, you fill out an application and turn it. They give you confirmation that they've received it. . .and then you wait, and wait, and wait some more. We were in talks with Fort Bragg in November for a possible dog, but he was blessed to be adopted by a former handler. Then our application process swung to Lackland Air Force Base (San Antonio) where the vast majority of MWDs are trained and many are bred there, too. It was at this stage that the adoption coordinator informed us we had to have a fence, so we had to wait another month while we got the funds and had the fence installed.
Now, we're just waiting for "the call" to come. I'm praying sometime in January I will be able to meet the four-legged warrior who'll become a part of our family. These dogs are  usually older dogs (upwards of 6 years old) and tend to have medical concerns. Adoption is not for placement of a highly trained dog into a working home, but of a family to provide a loving environment for the four-legged hero to live out his/her last years.
Carla: Would you tell us in your own words what Beowulf  is about?
Ronie: Beowulf is about the unlikeable girl and the only guy willing to take on her "No-men-allowed" mantra. It's about a beast of a dog who will protect his girl at all costs—against enemies foreign and domestic (and yes, that includes Candyman, the hero). It's about facing the brutal reality of war that sometimes results in bodily injuries, mental injuries, and death. It's about what you do when life hands you a bottle of acid that could eat your life and heart away.
Carla: Since this is the third book in the series, can readers comfortably start here, or should they read Trinity and Talon first?
It's inevitable that readers might feel a little lost stepping into the established waters of the "A Breed Apart" series. By not reading the first two books (Trinity and Talon), readers will miss a lot of nuances from previous storylines—and they'll miss the build-up to Timbrel and Tony's story.
That said, the story does stand on its own. The plot is not directly tied to the previous two novels, so readers should be okay for the most part.
Carla: What can we expect next from you?
Ronie: I am currently working on book 2 in the "Quiet Professionals" series, Hawk, and it's a really fun surprise in that the Special forces team called ODA452 that readers meet in the "A Breed Apart" books returns for their own series. The first novel, Raptor 6, will release May 2014.
Carla: I, for one, can't wait to read this series as well as Raptor 6! Thank you for joining us today.
About Ronie
Ronie Kendig is an award-winning, bestselling author who grew up an Army brat. After twenty-plus years of marriage, she and her hunky hero husband have a full life with four children and a Maltese Menace in Northern Virginia. Author and speaker, Ronie loves engaging readers through her Rapid-Fire Fiction novels. Ronie can be found at www.roniekendig.com.
Connect with Ronie:  Web | Facebook | Twitter | Goodreads
 About Beowulf
Beowulf—a hulky, brindle-coated bullmastiff—is the only "boy" for Timbrel Hogan. And she has a history to remind her why. But when Timbrel, a handler at A Breed Apart, embarks on a mission to detect WMDs in Afghanistan, she reunites with Tony "Candyman" VanAllen and her no-other-man philosophy is challenged. While tension mounts between Timbrel and Tony, the team comes under fire after Beowulf gets a "hit." When tragedy threatens Tony's career and Timbrel's courage, they must maneuver through an intricate plot and a mission like no other. . . .
Starting today, U.S. residents may enter to win an awesome prize package, which will include a copy of Ronie's new book Beowulf, as well as Starbucks and Amazon gift cards, and lots of fun swag from my interviewees all winter long! You can get another entry by commenting on each new post, so don't forget to check back each Wednesday for another opportunity to win! (Easiest way to remember is to have it delivered directly to your inbox by signing up on the sidebar to the right… just an idea. 🙂 )
***Contest is now closed***
Tags: Beowulf, Military Working Dogs, Ronie Kendig