Interview With Author Rachel Hauck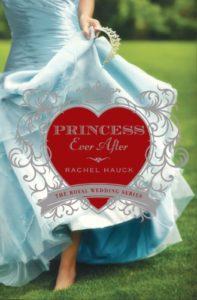 Today I have a treat for you in All Things Romance: award-winning, best-selling author Rachel Hauck!
Carla: Welcome, Rachel. Tell us a little about your book, Princess Ever After? What's would you say is the theme of your novel?
Rachel: It's about realizing who you really are and not just accepting who you thought you were.
Carla: A good lesson indeed. This is the second full-length book in your newest series, after Once Upon a Prince. What spurred the idea of the royal weddings series?
Rachel: The royal wedding series was inspired by the poise and confidence of Kate Middleton on her wedding day!
Carla: Oh, that's fun. Kate Middleton is such an icon, both for her sense of style and her grace in the spotlight. Will there be more books in the series? What can we look forward to next from you?
Rachel: A March Bride, which is the wedding of King Nathaniel and Susanna Truitt from Once Upon a Prince, and this time next year, the third in the series, How to Catch a Prince.
Carla: All right, lightning round time. If you could live life as one of your characters (from any of your novels), which would you choose?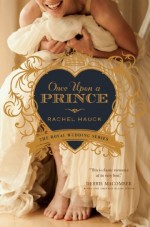 Rachel: I'd want at try at Regina's life [from Princess Ever After]. I was really fascinated by the idea of finding out she was a long lost princess. I kept thinking, "I'd like a try at this!"
Carla: Why did you choose the particular theme in your most recent novel? What were you trying to say to your readers?
Rachel: The theme in this book kind of presented itself. "Once you find out who you really are, you can't go back to who you thought you were." It's about who we really are in Christ. So much more than we are on our own.
Carla: Which do you think is more important: to entertain or teach/inform?
Rachel: They are equal parts for me. I never really want to "teach or inform" so much as bring truth. Fiction is a great stage for presenting truth and life lessons in the form of escape and entertainment.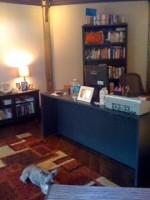 Carla: What does your writing cave look like?
Rachel: I have a great writing space. It's the second floor of a "tower" recently built onto the back of our house. It's almost an apartment in and of itself. I'm surrounded by trees, so from my windows, it's almost like writing in a tree house.
Carla: As a child, what did you want to be when you grew up?
Rachel: I always wanted to be a writer. My dad told me I was a writer, seeing my genius (ha!) at a young age.  I love my job and am blessed to write for a living.
About Rachel
Rachel Hauck is an award-winning, best selling author of critically acclaimed novels such as the RITA nominated The Wedding Dress and Love Starts with Elle, part of the Lowcountry series. She also penned the Songbird Novels with multi-platinum recording artist, Sara Evans. Booklist named their novel, Softly and Tenderly, one of 2011 Top Ten Inspirationals.
A graduate of Ohio State University with a degree in Journalism, Rachel worked in the corporate software world before planting her backside in an uncomfortable chair to write full-time in 2004.
She serves on the Executive Board for American Christian Fiction Writers and leads worship at their annual conference. She is a mentor and book therapist at My Book Therapy, and conference speaker.
Rachel writes from her two-story tower in an exceedingly more comfy chair. She is a huge Buckeyes football fan.
Connect with Rachel: Website | Facebook | Twitter
About Princess Ever After
Regina Beswick was born to be a princess. But she's content to be a small-town girl, running a classic auto restoration shop, unaware a secret destiny awaits her. One that will leap from the pages of her grandmother's hand-painted book of fairytales. Tanner Burkhardt is the stoic Minister of Culture for the Grand Duchy of Hessenberg. When he is tasked to retrieve the long-lost princess, he must overcome his fear of failure in order to secure his nation's future—and his own. Yet lurking in the political shadows is a fierce opponent with sinister plans to abolish the throne forever. Overwhelmed with opposition, Regina must decide if she's destined to restore old cars or an ancient nation. Together—with a little divine intervention—Regina and Tanner discover the truth of her heritage and the healing power of true love.
Order Princess Ever After: Amazon | Barnes & Noble | ChristianBook.com
Tags: A March Bride, How to Catch a Prince, inspirational fiction, Once Upon a Prince, Princess Ever After, Rachel Hauck, romance, royalty