Only one more day until the release of The Saturday Night Supper Club! In honor of tomorrow's book birthday, we're going to take a closer look at my book world, starting with the couple of the hour, Rachel Bishop and Alex Kanin. And what better way to get to know who someone really is than to take a peek at their social media?
I think it's pretty clear from the profile below that Rachel's friend and publicist Analyn Sanchez must have gotten a hold of Rachel's password, because other than the occasional kitchen photo and restaurant update, she almost never accesses her Facebook account! And as much as I hate to say it, it's also clear that Rachel is pretty much all work and no play…
(Click on the profiles to enlarge.)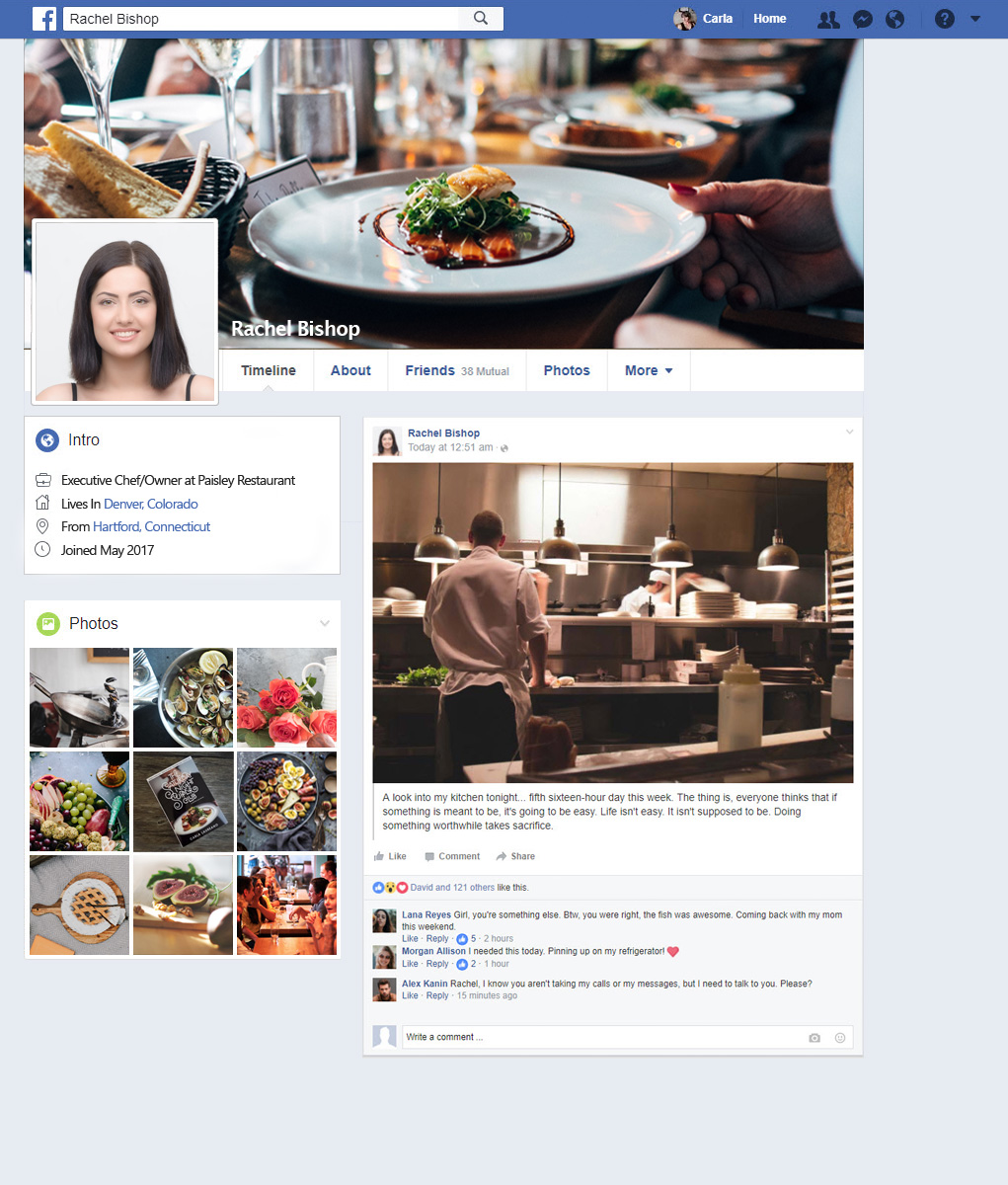 It's probably tempting to think from Alex's Facebook timeline that he's all play and no work, but really he's just a master procrastinator when it comes to a writing deadline. If you look closer, you'll see some photos from his climbing trips as well as the covers of the magazines where he first became an in-demand satirist and essayist. You might also notice his best friend's sense of humor…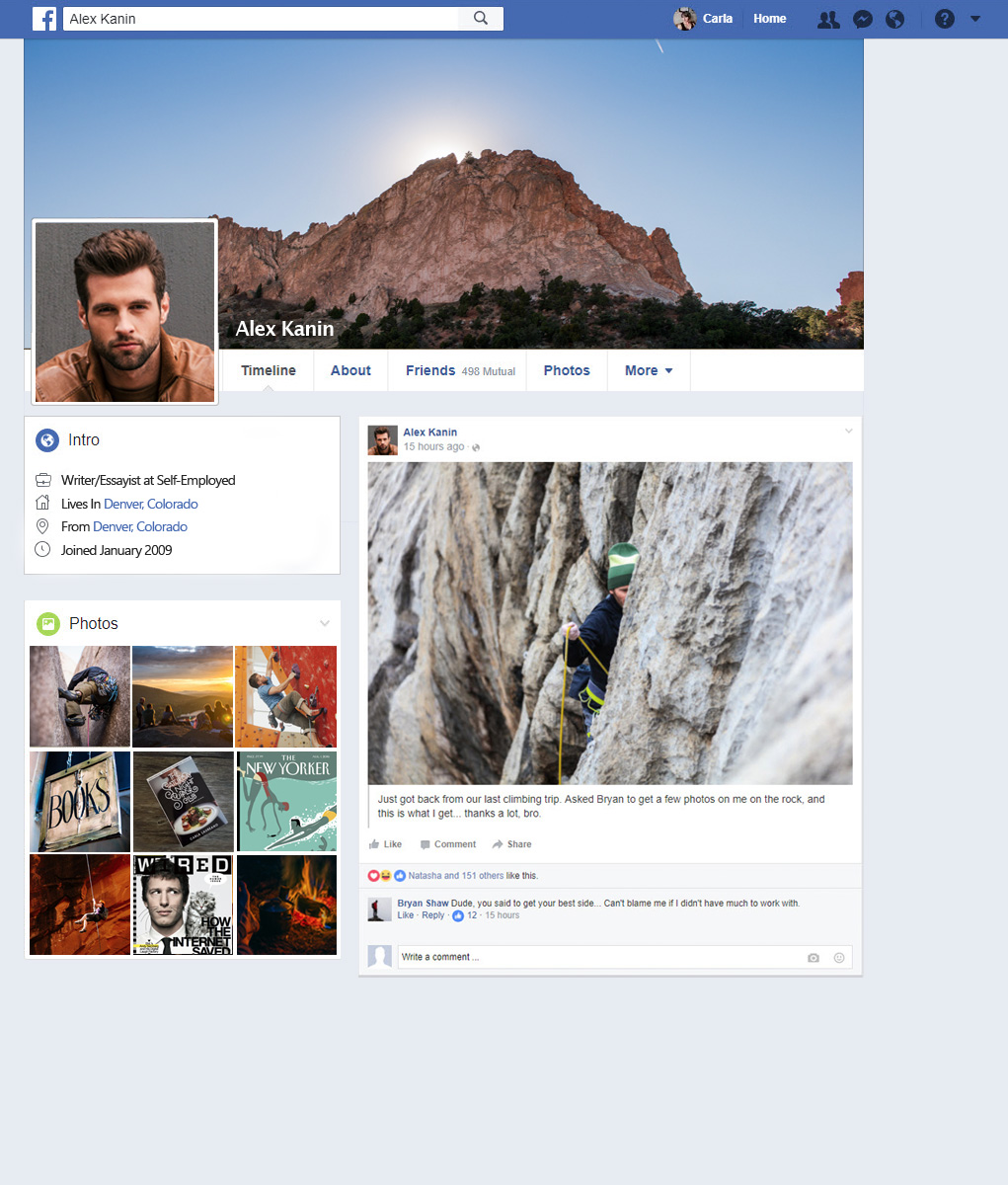 Want to know more? Meet Rachel and Alex in the the pages of The Saturday Night Supper Club starting tomorrow! And in the meantime, enter this amazing giveaway from Tyndale House Publishers!
But that's not your only chance to win! Click here to see a list of other current giveaways.
**Since I've gotten some concerned messages, please note that these are brought to you by the magic of Photoshop. Having real profiles for fictional characters would violate Facebook's terms of service.