Fictional Friday: Interview with Historical Romance Author Jen Turano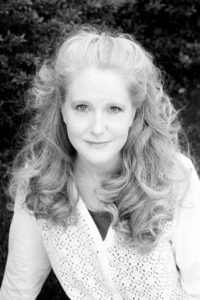 Today I'm excited to host a good friend and fellow Colorado writer, Jen Turano! Only one year after her debut release, Jen has already distinguished herself as one of the CBA's most exciting new authors. Her second novel, A Most Peculiar Circumstance, earned a coveted four-and-a-half star review from Romantic Times and was chosen by Booklist as one of their top ten romance picks of 2013! Her newest book, A Talent for Trouble, was released this week, but is already garnering critical acclaim.
Carla: Thanks for joining me today, Jen! You started out writing Regency. How did you end up choosing the Gilded Age for a time period?
Jen: While my agent was shopping around the Regency I'd written, I asked her for some suggestions on what I should write next while I waited and she told me she was selling more American-based stories than English. So, with that information, I set off for the library, grabbed hold of my favorite reference librarian, and we made our way through the history shelves. I picked up a book by Greg King, A Season of Splendor, and after reading it, I knew there was no other age I'd rather write. The Gilded Age is filled with intrigue, the newly rich trying to worm their way into society, and old-society matrons doing their very best to keep them out. It's a time fraught with drama and the perfect setting for society ladies who have a tendency to run amok.
Carla: And your ladies do tend to run amok! But I also know that sometimes truth is stranger than fiction. So what's the funniest/weirdest/most surprising bit of history you've come across in your research?
Jen: The most surprising bit of history would have to be the fact that whole species of birds were wiped out due to the demand for feathers for ladies' hats. It's really quite appalling to think that no one realized the harm being done in the pursuit of fashion. And, turtles were decimated as well because terrapin was widely sought after as a delicacy.
One of the more amusing tidbits I've uncovered happened to Caroline Astor in 1883. Mrs. Astor was one of the leaders of old society in those days and she absolutely loathed the Vanderbilt family. She felt they were somewhat, er, uncouth, and never invited them to any of the society events she endorsed. Well, Alva Vanderbilt, married to William Kissam Vanderbilt, was determined to force Mrs. Ascot to accept the Vanderbilt family once and for all so she planned a ball that would exceed all balls. She sent out hundreds of invitations, but she didn't send one to Mrs. Astor or her family, and Mrs. Astor's daughter was beside herself when she learned she couldn't attend. Mrs. Astor, finally admitting defeat, rode in her carriage over to Alva's house and had the coachman deliver one of her calling cards to Alva. Rumor has it that Mrs. Astor never stepped foot out of her carriage, never spoke to Alva that particular day, but by leaving her calling card, gave Alva a rather strange blessing, and the Vanderbilt family was from that moment on, accepted into New York high society.
Carla: You write strong, independent heroines and quirky supporting casts. How much do you draw on yourself, friends, and family for inspiration?
Jen: Some of my characters are definitely inspired by real people. Ben, the little son of Hamilton Beckett who had, in Change of Fortune, the tendency to bite a person whether or not they deserved it, was inspired after my son who went through, unfortunately, a biting stage. The match-making mothers were created from a variety of people, mostly my grandmother and several aunts all of whom always had suggestions in matters relating to my love life. Laurence, an unlikeable gentleman if there ever was one, was patterned loosely after an old boyfriend of one of my best friends in college, and Piper, the brave and much too old for age, little girl takes after two of my nieces. My heroines, however, are pretty much just made up, but all are women I relate to and my heroes are created with numerous men in mind, none who'd appreciate me naming them.
Carla: If you had to live the life of one of your characters for a day, who would choose and why?
Jen: Hmm…probably Felicia Murdock because she's just so out there at times and doesn't get rattled when she lands in trouble again and again and again.
Carla: For those readers who haven't had a chance to pick up your newest book, Felicia is the heroine of A Talent for Trouble. Can you tell us a little about it?
A Talent for Trouble is the story of Miss Felicia Murdock and Mr. Grayson Sumner. Felicia has spent years pining for Reverend Fraser, a gentleman she's determined to marry, determine that is until the man marries another woman. Realizing she's been a bit of an idiot, changing herself to attract the attention of a man and one who apparently wasn't interested in her, she sets about setting matters to rights by discarding her old, atrocious wardrobe and allowing her rather bubbly nature to come out of hiding. She inadvertently begins to land herself in all sorts of trouble, and while in the midst of this trouble, comes to spend quite a bit of time with Mr. Grayson Sumner. He's a gentleman with a mysterious past and one who has sworn never to marry again because of that past. However, the more time Felicia and Grayson are forced together, the more they begin to realize they like each other, but then Grayson's past comes back to haunt him and, well, that's when everything gets a little….chaotic – but you'll have to read the book to find out what happens next.
Carla: Such a tease! I just started the book, but I can assure everyone that they're definitely going to want to see what happens next. Speaking of next, what's in the works for you in terms of upcoming projects?
Jen: The fourth book in the series, A Match of Wits comes out in 2014. That's Miss Agatha Watson's story and I'm currently finishing up the edits on it. Then, well, I have news, but can't share it quite yet, so everyone will just have to stay tuned.
Carla: So mysterious! We'll be waiting anxiously to see what comes next. Thanks again for joining me today!
Jen: Thank you so much for having me, Carla. It's always a delight to visit your blog. And, readers, do make sure to check out Carla's book, Five Days in Skye. It's a wonderful read and I can't wait to read her second book in that series.
Carla: Thanks, Jen! You're always welcome to come hang out here. (And I promise, I did not put her up to that plug!)
About Jen
Jen Turano, acclaimed author of A Change of Fortune, A Most Peculiar Circumstance, and A Talent for Trouble, is a graduate of the University of Akron with a degree in Clothing and Textiles. Her fourth book in the Ladies of Distinction Series, A Match of Wits, will release from Bethany House in the summer of 2014. She is a member of ACFW and makes her home outside of Denver, Colorado with her husband and teenage son. Visit her website at www.jenturano.com or Facebook page at https://www.facebook.com/jenturanoauthor.
About A Talent for Trouble
For years, Miss Felicia Murdock's every thought and action have been in pursuit of becoming a minister's wife. When the minister she'd set her sights on has other ideas, she decides something in her life needs to change–and soon–before she wastes any more time pretending to be someone she's not. If that means spreading her wings and embracing a more lively way of life, who's to say nay?
Grayson Sumner, Lord Sefton, has had more than enough of spreading his wings and only hopes to settle into the life of a respectable New York gentleman. Prompted by some friends to lift the spirits of the disappointed-in-love Miss Murdock, he is surprised to encounter an adventurous young lady with an unfortunate knack for stumbling into troublesome situations.
Just as Grayson decides he's had quite enough of her antics, his past comes back to haunt him and his presence in Felicia's life endangers her. As they work together to extricate themselves from this latest complication, will Grayson and Felicia decide they want to spend the rest of their lives keeping one another out of trouble?
Tags: A Change of Fortune, A Most Peculiar Circumstance, A Talent for Trouble, Jen Turano