I've gotten a lot of questions lately about when the next MacDonald Family romance will be coming out, and I'm thrilled to finally have all the information, plus a cover reveal, today!
So without further ado, Book Two in the MacDonald Family Series: London Tides, releasing on June 1, 2015.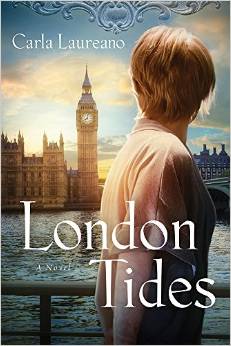 What is it about? Well, I'm glad you asked! Here's a quick summary of the story while back cover copy is being finalized:
Grace Brennan is the rare female in an exclusive group of photojournalists capturing conflicts around the world. But the death of her mentor in the field reveals the danger of her career.
She returns to London to rekindle the spark with the only man she ever loved–Scottish businessman, Ian MacDonald. Years ago, he sacrificed his dreams of Olympic gold for Grace, only for her to vanish. Are life's tides finally bringing them back together?
This is really one of those "stories of my heart," because I love Grace, what she stands for, and her struggles to find her faith in the midst of both a broken world and her broken life. I can't wait to share Grace and Ian's story with you!
It just became available for preorder on Amazon, Barnes and Noble, and ChristianBook.com, so pop on over to one of these retailers and reserve your copy today!
Tags: cover reveal, London Tides, MacDonald Family, romance