A Writer's Life: Ronie Kendig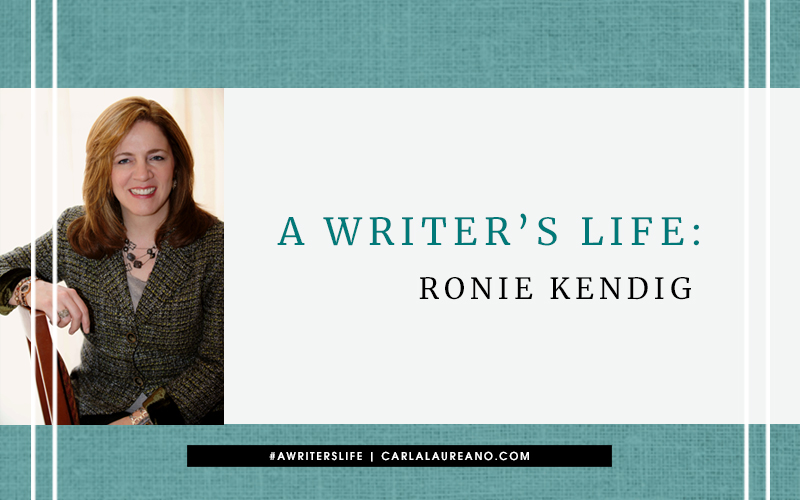 In this edition of A Writer's Life, I'm pleased to welcome my friend and colleague, author Ronie Kendig. Ronie's military fiction has won her the Christy Award, the Holt Medallion, and the Selah Award, as well as many others…and she happens to have a fantasy-writing alter ego just as I do! Please join me in welcoming her as she talks about a very important topic for writers– maintaining your mental health amidst the chaos of a professional writing career.
Ronie is also generously giving away one copy of her newest book, Thirst of Steel, to one winner… so don't forget to enter the giveaway at the bottom of the post!
"Crushed in the Chaos" Becomes "Crushing the Chaos"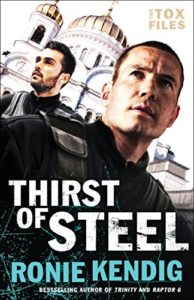 "There is nothing to writing. All you do it sit down at a typewriter and bleed." Ernest Hemingway had it right—writing (for most creatives) is an act of pouring ourselves out onto the page. For me, it's my therapy. Seriously not kidding. I've long said I'm not a very nice person when I don't get to write, and that's true. So very true.
But what happens when life crowds your time and your emotional resources? When you're crushed between deadlines, family commitments, and simply living?
Our family has been through the wringer over the last five years, but the most recent eighteen months were downright brutal. Nine of those my husband didn't have a job. And though I had multiple back-to-back deadlines, I found myself crushed in the chaos. I didn't want to write because there was nothing left in me from which to draw. I think my muse was on life support.
"Just hang in there. This too shall pass." I'd heard that so many times, and it was true. Only problem was that something else swooped in immediately after, so the stress remained, though the stressors changed. And I came to realize—I can't live like this. Life was dictating how I should live, and that had to change. Because I discouraged and distressed. Out of that adventure in the chaos came three truths that helped me get back to writing, find myself and my joy again:
1.) Choice – It's a choice. I know—that's seems like such an oversimplified answer. It makes us want to reject it because it's so simple. But Ronie—I have a deadline. I can't just walk away. I have kids who need to be fed. I have dogs that need training and walking. I have . . .
Yes. We do. But the chaos should not manage us or dictate our reactions, which often create more chaos (maybe that's just me). It's our choice how we respond, but also how much capital of our emotional energy to spend on a stressor or disappointment. There were things I had to just decide they couldn't swallow what little strength I had at the time.
2.) Protection – God has blessed us with a life and allowed us to be writers. I remember so many times—months on end—sitting down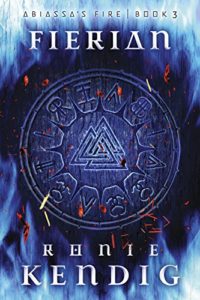 to get a book finished and thinking with clenched teeth, "I have to write." Because the deadline was there. Looming. Taunting. But I still had no energy. No time. No desire. Then I heard a message online from my previous church where we lived before, and the pastor said, "We don't have to worship. We get to worship." And it clicked that the same was true of writing—I don't have to write. I get to write. It's easy to fall pretty to the victim syndrome because we have so many demands on our time, but as stated in #1, it's a choice. And that means. I *get* to write. It was pretty amazing how changing that thought from the have-to to the get-to altered perception and mood.
3.) No – That two-letter word is a very powerful and freeing word. As authors, we get caught up in the striving and doing, often to the detriment of our minds and bodies. Social media is a beast that demands so much of 'us' because this industry has transformed so much, the emphasis shifting to catering to readers rather than protecting (#2) and caring for the writers. There is truly only so much we authors can do to affect the success of our books, and most of that comes before it ever hits the shelves. While we need to be present and visible with our readers, we we also must protect ourselves and our choice (#1) by guarding our thoughts and time.
Again, those three might seem over-simplistic, but letting them become unmovable truths in my life has helped me find better footing while the chaos rages on. In essence, that's learning to crush the chaos.
Ronie Kendig is an award-winning, bestselling author of over twenty titles. She grew up an Army brat, and now she and her Army-veteran husband live a short train ride from New York City with their children and retired military working dog. Ronie's degree in psychology has helped her pen novels of intense, raw characters. Visit Ronie online at:
Ronie Kendig's Thirst of Steel