A Writer's Life: Courtney Walsh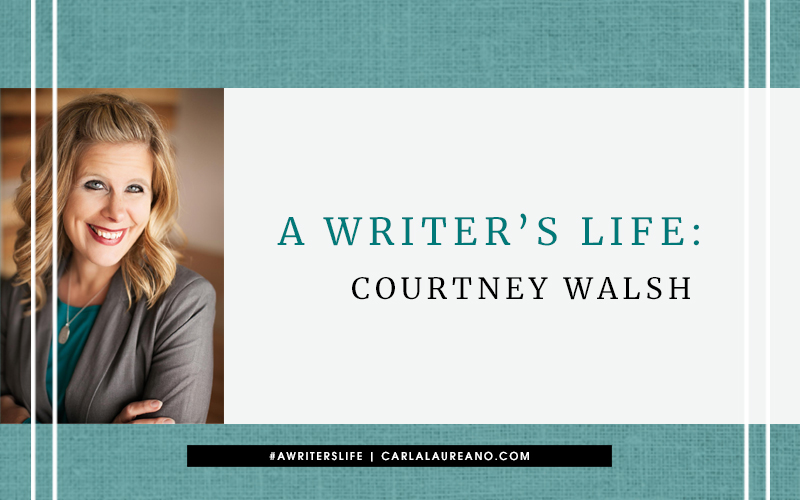 I'm happy to welcome back Courtney Walsh to A Writer's Life! Whenever anyone asks me about my auto-buy Christian fiction authors, Courtney tops my list… so I'm excited to have her as a guest as she launches her newest book, Just One Kiss! Today, she's talking about how and why story is important.
The Power of Story by Courtney Walsh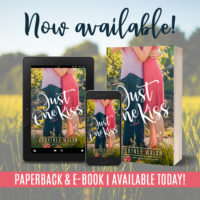 Last night, I sat in a (very cold) theater with several hundred other people waiting for a group of actors to take the stage. As soon as I sat down, I had a handful of thoughts:
I should've brought a sweater.
My toenails are atrocious.
My jeans feel tight. I should've worn my dress.
The man in front of me has binoculars, which is odd because we're not that far from the stage.
I hope I don't have to go to the bathroom in the middle of the performance.
I wonder if this show will be any good.
There was little I could do about any of these things, but that didn't stop my internal monologue from playing on a continuous loop.
My husband and I took a two-day trip to Chicago, the nearest city to our home in Rockford, Illinois, and one of the best theatre towns in the United States. We own a performing arts studio and youth theatre, so naturally we spent our two days off this entire summer watching more theatre.
We went on the overnight because we needed a break. We'd been working non-stop. I'd just released a book. Our daughter graduated in May after a very, very trying year of battling thyroid cancer. We were due. Do you ever look at the person you know and love best and wonder who they are?
We weren't quite there, but we were close. So, this trip was mostly about breathing. Inhaling. Exhaling. Remembering what it's like to be a human being married to another human being.
I thought that's all it was.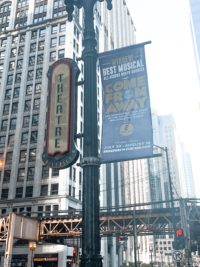 I should tell you that I'm a homebody. Like, the worst kind of homebody. If I didn't have to, I'd probably never leave my house. And I'd be fine with that. A night at home with nothing to do is pretty much my version of heaven. And if I didn't have to put makeup on that day, well, that's basically heaven with an ice cream cone.
But one thing I've discovered is that leaving the house, for an observant author, is always, always inspirational.
But that's not what this trip was for. It was for being married and pretending to date the man I've loved since I was a sorority girl.
And maybe that's why, when I was sitting in that seat in Row Q, waiting for the actors to take the stage, I had few expectations. I didn't expect to be moved. I didn't expect to feel anything. In fact, I didn't even know if I'd like this show. Maybe it wasn't my cup of tea?
The man with the binoculars was sitting next to a woman who couldn't get her texts to send. When he sat up really straight, I had to lean closer to my husband in order to see the stage. But there were only twelve chairs up there and no orchestra—how good was this show going to be?
And then the music started. And out walked twelve of the most ordinary looking actors I'd seen on stage in—maybe ever. And then the band, about six or so people, all up there on the stage, started playing, and the twelve ordinary people started singing and suddenly I saw they weren't so ordinary after all.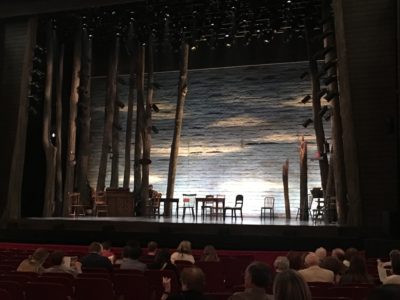 At least not tonight.
The musical was Come From Away and the story centers around a small town in Newfoundland where 7000 people were diverted on September 11, 2001. That's about all I knew about it. I'd heard one song on the Tony's. It was good, but I didn't quite get what this musical actually was.
The man with the binoculars shifted and I found myself wanting him to slouch lower because whatever these twelve people were doing on the stage—I wanted to see. I wanted to hear. I wanted to know what happened next.
Come From Away is like the stage version of a collection of essays. The actors all played a variety of characters, using a costume piece or accent (or both) to delineate who they were. As an actor, I can tell you, this takes a lot of skill, to flow seamlessly from one character to another. But that wasn't what drew me in. It wasn't the way they took twelve mismatched wooden chairs and turned them into a bus, then an airplane, then a table at a bar. It wasn't the way their movements were so slight, but so uniform that you couldn't help but be impressed. It wasn't even the harmonies or the music or the fact that the guy who played Teddy Roosevelt in the film version of Newsies was on the stage in front of me.
It was something much simpler—it was the stories. A collection of stories told from different perspectives, each emotional and rich and powerful. That was what pulled me in.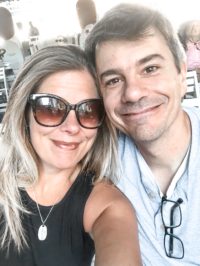 These stories were woven together with music, and the whole one hundred minutes was non-stop. And I felt something. And I didn't intend to feel.
But these twelve people took me out of my own world. It didn't matter that I needed a pedicure or that my jeans felt too tight. It didn't matter that I was cold or that the man in front of me kept moving his binoculars around. All that really mattered were the stories.
At the end of the musical—a musical about one of the worst days in America's history—I left feeling hopeful and inspired, but not before leaping to my feet the second I could applaud these people, this music, these stories.
I didn't want it to be over. I didn't want to leave. I wanted to hear more, to feel more.
And that's the power of a story.
Story can change a life. It can connect us to people we otherwise wouldn't connect with. It can give us a common ground, a place to start and it can—more than anything—make us feel something.
It's inspiring, right? To think about how powerful a story can be…but then I'm reminded it's only powerful if a person is willing to share it.
And suddenly this seemingly frivolous thing I do—writing novels—it doesn't seem so frivolous anymore.
Come From Away is on tour. If it comes through your city, go see it. Maybe you'll leave feeling inspired and hopeful and a little more connected to the human race. Because that is the power of a story.
P.S. My toenails are still atrocious.
Courtney Walsh is a novelist, artist, theatre director, and playwright. Just One Kiss is her ninth inspirational romance novel. Her debut, A Sweethaven Summer, hit the New York Times and USA Today e-book bestseller lists and was a Carol Award finalist in the debut author category. A creative at heart, Courtney has also written two craft books and several full-length musicals. She lives in Illinois with her husband and three children.
Tags: Courtney Walsh, Just One Kiss