Words for Women: First You Must Ask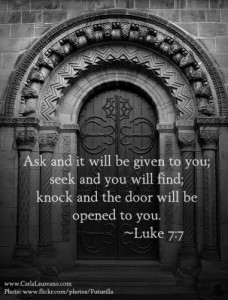 I'm launching into a new phase of my blog. For the past several months, I've been writing most of my own posts, tweaking topics and formats. Now that we're reaching the end of summer and rushing into conference season, I thought it was time to turn over the reins and share the soapbox with some of my favorite writers. Time to add more voices to the discussion.
The only problem was, I needed to ask them.
That may not seem like a big thing. I know a lot of people in this industry. Writers tend to clump together like birds on a wire. We understand the pressures and the joys involved in making the jump from aspiring to published writer. We also understand the huge amount of busyness that goes along with the job. Not just writing under deadline, but all of the daily promotion and marketing that takes up so much time.
Which is why I was a little hesitant to ask. Yes, I'd love to introduce some of my favorite writers to my blog readers. Yes, I'd love to share their points of view. And yes, I'd really love a break from blogging three days a week. But what if it was viewed as just another addition to their busy days? Worse yet, what if they feel obligated to say yes because of our personal relationship?
But I asked anyway, and to a person, they were all gracious and enthusiastic. Even flattered.
How often do we do this with God? We are told in Luke 7:7-11 (NIV):
"Ask and it will be given to you; seek and you will find; knock and the door will be opened to you. For everyone who asks receives; the one who seeks finds; and to the one who knocks, the door will be opened.
9 Which of you, if your son asks for bread, will give him a stone? Or if he asks for a fish, will give him a snake? If you, then, though you are evil, know how to give good gifts to your children, how much more will your Father in heaven give good gifts to those who ask him!"
Clearly, there are limits, and the Bible talks about first delighting yourself in the Lord before He gives you the desires of your heart. But if my writer friends, who are human and oh-so-busy, would respond kindly to a request, why would not my Heavenly Father?
Sometimes we don't ask for what we want and need—whether it is help with a problem, peace in a difficult situation, or a specific outcome. Asking doesn't mean we'll receive the answer we want, but we're guaranteed not to receive a "yes" unless we ask.
"Until now you have not asked for anything in my name. Ask and you will receive, and your joy will be complete." ~ John 16:24 (NIV)
Tags: asking God, fear, John 16:24, Luke 7, petition, prayer