Literary March Madness Starts Now!
• Giveaway
I confess, I've never been a huge basketball fan, but I always liked filling out the brackets for my office's basketball pool. But for those of us who think that reading a book in one sitting should be an Olympic sport, Tyndale House Publishers is hosting their version of March Madness!
How it works:
First round voting is open now. Simply vote for your favorite book in each bracket (The Saturday Night Supper Club is one of them, hint hint) between now and March 10th.
Check back to see who advances to round two on March 11th.
Every vote you make enters you to win a copy of the winning book!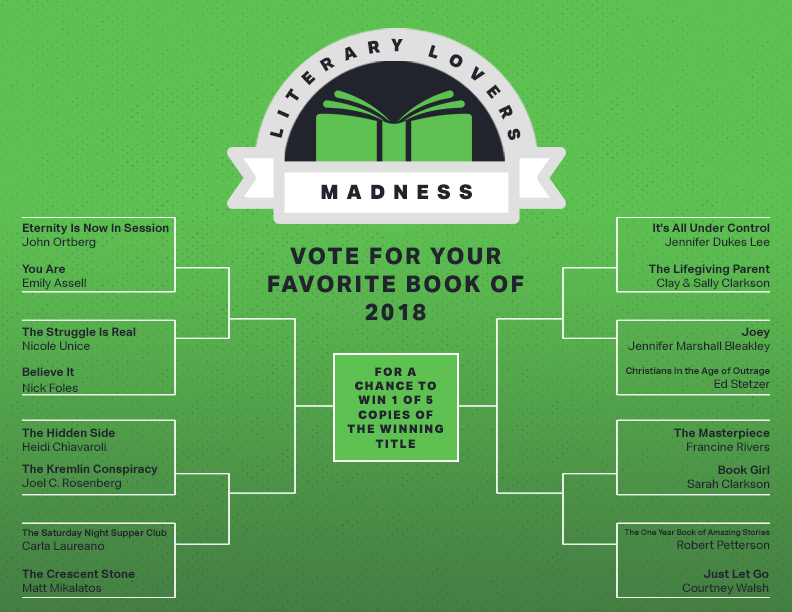 Let's try to get The Saturday Night Supper Club into the winning spot! Use the share buttons below this post to share the image to your blog or social media and spread the word…plus give all your followers a fun chance to win.
Tags: Literary Lovers Madness, March Madness, Tyndale House