Cover Reveal: Brunch at Bittersweet Cafe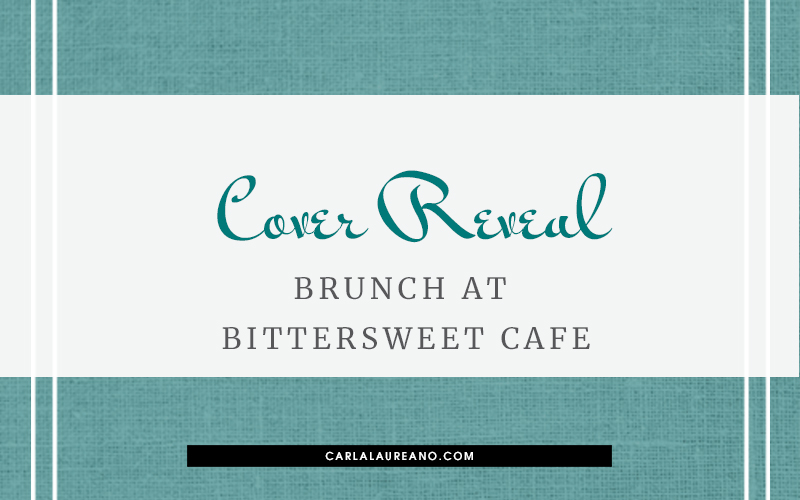 It's that time again! I'm super excited to reveal the cover of my next book in the Supper Club series, Brunch at Bittersweet Cafe, coming on February 5, 2019. If you've read The Saturday Night Supper Club, you'll remember Melody, Rachel's bohemian pastry chef and best friend. And if you've followed me on social media, you'll probably know that I went through a little macaron obsession this year while finishing up the book. So this cover feels rather appropriate.
Without further ado, here it is… Brunch at Bittersweet Cafe.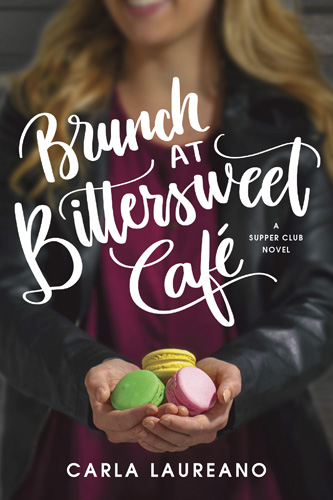 Don't you love those colors? The eagle-eyed among you might have already seen a version of the cover on the paperback listing on Amazon and Barnes & Noble. Why the change? Well, this happens more than you might think in publishing. Once the cover was uploaded, we decided it could use some tweaking to take it from good to great. And I'm very pleased with the final result!
In case you want to know what this one is about, here's the back cover copy:
From the RITA Award–winning author of Five Days in Skye comes a sweet, romantic treat that will leave you hungry for more.
Baker and pastry chef Melody Johansson has always believed in finding the positive in every situation, but seven years after she moved to Denver, she can't deny that she's stuck in a rut. One relationship after another has ended in disaster, and her classical French training is being wasted on her night job in a mediocre chain bakery. Then the charming and handsome private pilot Justin Keller lands on the doorstep of her workplace in a snowstorm, and Melody feels like it's a sign that her luck is finally turning around.
Justin is intrigued by the lively bohemian baker, but the last thing he's looking for is a relationship. His own romantic failures have proven that the demands of his job are incompatible with meaningful connections, and he's already pledged his life savings to a new business venture across the country—an island air charter in Florida with his sister and brother-in-law.
Against their better judgment, Melody and Justin find themselves drawn together by their unconventional career choices and shared love of adventure. But when an unexpected windfall provides Melody with the chance to open her dream bakery-café in Denver with her best friend, chef Rachel Bishop, she's faced with an impossible choice: stay and put down roots with the people and place she's come to call home . . . or give it all up for the man she loves.
It's now available for pre-order at Amazon, Barnes & Noble, and ChristianBook.com. Stay tuned for more buying links as they go live!
Tags: Brunch at Bittersweet Cafe, cover reveal