Christian Fiction Scavenger Hunt Stop #7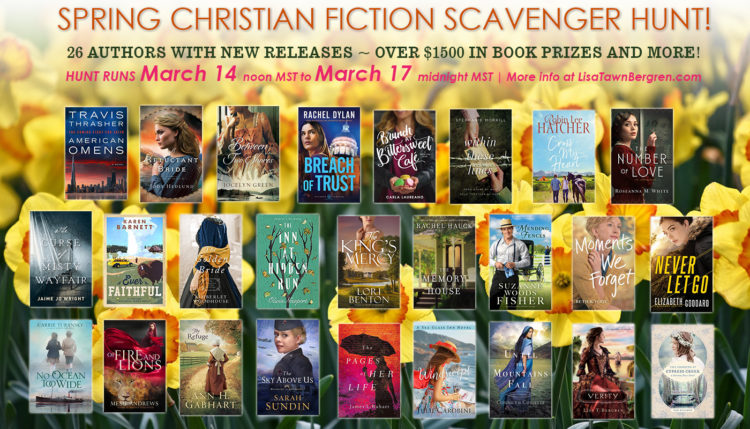 Welcome to the Christian Fiction Scavenger Hunt! If you've just discovered the hunt, be sure to start at Stop #1, and collect the clues through all 27 stops, in order, so you can enter to win one of our top 5 grand prizes!
The hunt BEGINS on 3/14 at noon MST with Stop #1 at LisaTawnBergren.com.
Hunt through our loop using Chrome or Firefox as your browser (not Explorer).
There is NO RUSH to complete the hunt—you have all weekend (until Sunday, 3/17 at midnight MST)! So take your time, reading the unique posts along the way; our hope is that you discover new authors/new books and learn new things about them.
Submit your entry for the grand prizes by collecting the CLUE on each author's scavenger hunt post and submitting your answer in the Rafflecopter form at Stop #27. Many authors are offering additional prizes along the way!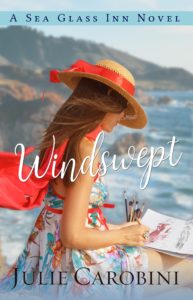 I'm so pleased to introduce my guest, Julie Carobini. I fell in love with Julie's beach settings and realistic characters when I read Chocolate Beach a few years back, and now she's back with another seaside romance that's sure to be irresistible. Here's a quick peek at Windswept, the third book in the Sea Glass Inn series: A beauty, a beast, and a prince in the making … At a crossroads, fashion designer Sophia moves into Sea Glass Inn with questions—and plenty of baggage. When she finds herself pursued by two very different men, will the wind stir up new love or sweep away all hope of a fairy tale ending?
Enjoy this quick insight into Julie's writing and cover design process!
How Fashion Designer Sophia's Sketchpad Came Alive
by Julie Carobini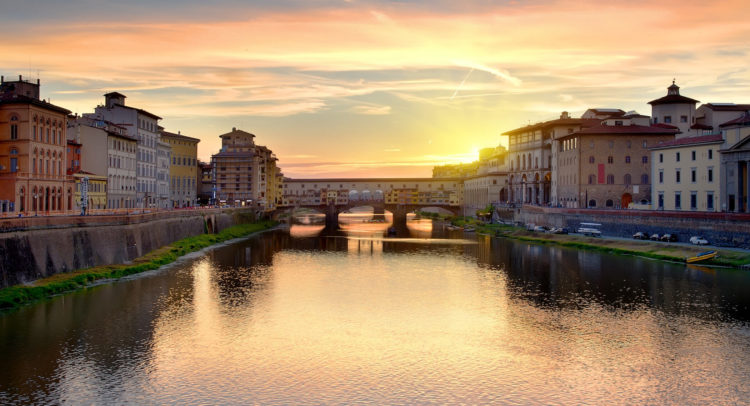 My family and I traveled to Italy a few years ago to meet my husband's cousins. Our daughter had spent a year in Florence studying fashion, so we had many guides to show us the beauty of the Italian countryside and to tour us through museums housing magnificent works of art.
How could I not be inspired?
Soon after arriving home, I wrote a novel set partly in Italy (Runaway Tide). In that story, readers met the beautiful Sophia, a fashion designer, and I soon decided that she needed a book of her own. So, I gave her one in Windswept (Sea Glass Inn, book 3), which released this past January.
I know little about art and fashion personally (you'd be able to tell that by peeking at my doodles or by looking into my closet!), so I enlisted my daughter to produce a few sketches to inspire me. One in particular mesmerized me. It was of a woman in a red dress, her hair upswept, looking at the viewer.
The woman's countenance helped me shape Sophia from the person I'd met briefly in that earlier story to the multi-layered woman whose story longed to be told.
If you look at the sketchpad on the cover of Windswept, you'll see the woman in the red dress looking back at you. Oh, and here's something I haven't told anyone: The face of the male figure is deliberately hidden as a nod to the love triangle in Windswept. You'll have to read the story to find out who wins Sophia's heart.
Thank you for reading, and thank you, Carla, for hosting me today!
JULIE CAROBINI is an award-winning author of inspirational beach romances and cozy mysteries … with a twist. Julie lives in California with her family and loves all things coastal (except sharks). Visit her on Facebook: https://www.facebook.com/authorjuliecarobini, Instagram: https://www.instagram.com/beachyjewel/, and Twitter: https://twitter.com/juliecarobini
Here's the Stop #7 Skinny:
You can order Julie's book on Amazon, Barnes & Noble, iTunes or at your local bookstore!
Clue to Write Down: we learn
Link to Stop #8, the Next Stop on the Loop: Julie Carobini's own site!
Before you go, enter to win a bonus prize here at my site! Two lucky winners will receive a hardcover copy of my new book, Brunch at Bittersweet Cafe.* The winners will be announced on March 18th and contacted via the email you used to register for the contest.
Carla's Spring Scavenger Hunt Giveaway

*Giveaway open to entrants with US mailing addresses only. Thanks for your understanding!
Tags: Christian Fiction Scavenger Hunt, Julie Carobini, Windswept