Starstruck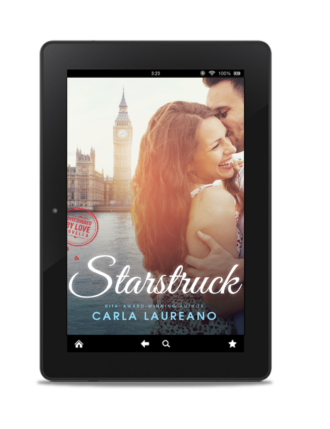 November 1, 2018

Discovered by Love Book 2
Novelist Christine Lind has achieved her lifelong dream—a string of best-selling books and a cable-TV adaptation about to go into production. But on her way to London FanFest for the cast reveal, disaster strikes: their leading man is injured in a motorcycle accident… and his replacement is the one person she hoped she'd never seen again.
Nick Cleary has clawed his way to recognition as a Hollywood actor, but it's long past time he get the chance to show he's more than a pretty face and a chiseled set of abs. His big break comes in the form of a juicy lead role in a new steampunk fantasy series. There's just one catch—casting has to be approved by the author… a woman he once devastated through his own youthful stupidity.
Christine is the last person to be starstruck by the handsome heartthrob, but as the clock ticks down to the cast announcement and Nick races to show that he's really changed, she begins to wonder if there's more to her ex than his Hollywood persona. Except now the consequences of being wrong no longer apply only to her career… but also to her carefully guarded heart.