Ask A Reviewer (episode 1)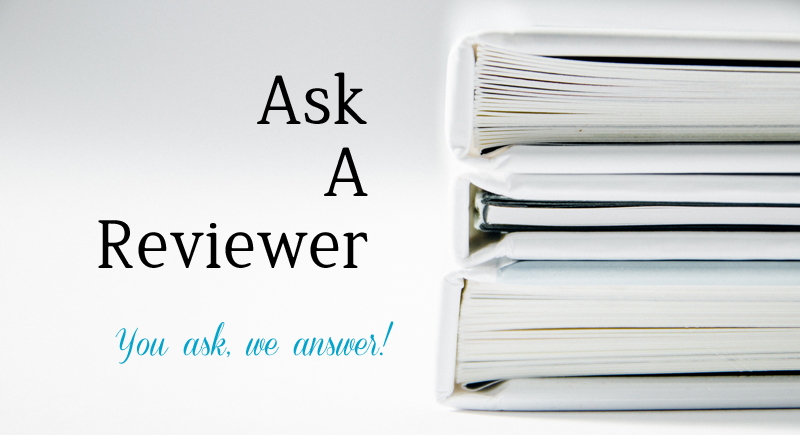 As an author, we all want to be original, avoid cliches, and distinguish ourselves from the competition. But with so many books being published every day, it's nearly impossible to keep up with everything that's available in our own market or genre.
So once a month we're going to ask my panel of professional reviewers, who have a unique perspective on the Christian fiction market, one burning question on the minds of most authors. Let's kick off the inaugural column with a nail-biter:
What one thing do you wish authors would stop doing in their books?
"Stopping the story for a sermon!! I love spiritual truth in the fiction I read but I love it best when it's integrated organically into the story."  Carrie Schmidt, Reading Is My SuperPower
"Limit their own creativity. I love it when authors think outside of the box, or er…book in this case, and approach subjects, tropes, themes in a fresh and challenging way. Cookie cutter stories will put me to sleep faster than reading the phone book. I would tell authors not to be afraid to think beyond the boundaries, push the parameters and make beautiful art with their work." Melony Peverett Teague, melonyteague.com
"Stupid or immature heroines!" Iola Goulton, iolagoulton.com
"Recently, the majority of self-published books that I've read have totally missed creating a main conflict or driving question for their entire story. They've written beautiful scenes and interesting characters without any tension. It pains me… Hiring an editor to go over the structure of their story would fix this problem, but understandably, a good editor is expensive." Barbara Brutt, Cordially, Barbara
"I take issue with the freewheeling use of 'devastatingly handsome' or those 'devastating blue eyes'! Pretty much any use of the word devastating to describe something appealing rather than, you know, actually devastating! ..There are plenty of other descriptive words in the English language which will stop me imagining the heroine crumbling to a heap upon the sight of such devastation!" Rel Mollet, RelzReviewz
"Model perfect hero/heroine. I understand the need but it would be nice to have more realistic heroes." Andi Tubbs, Radiant Light
"I used to love them, but am getting a bit burned out on and tired of dual timeline stories…The writer must be equally good at writing historical and contemporary storylines and both must be given equal weight. What I'm seeing lately is that one side is much stronger than the other, and it makes me want to skim through the weaker side to get to the stronger one. And not just that, they need to be both integral to the plot, and if one side is a throwaway, it is glaringly obvious that the book is written that way because it's trendy." Melissa Parcel, Life Fully Booked
Thanks to my reviewer panel for their candor! I don't know about you, but I'm making sure to avoid these pitfalls on the next book.
If you've got a question for our reviewer panel, leave it in the comments below and we may answer it for you next month!
Tags: Ask a Reviewer, writing tips