A Writer's Life: Robin Lee Hatcher

I'm so excited to welcome Robin Lee Hatcher as a guest to the blog. She's an author who has her place among the most recognizable writers in Christian fiction, with more than 75 titles to her name, including the upcoming Who I Am With You. Today she's sharing with us what it's like to create novels as a "pantser." Enjoy your look into Robin's writing process and don't forget to enter the giveaway for her new book when you get to the bottom!
Writing by the Seat of My Pants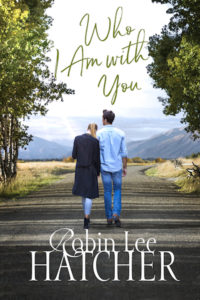 When writers get together, in person or via email, one topic that comes up on a semi-regular basis are the differences between pantsers (those who write by the seat of their pants, meaning no outline) and plotters (those who plot out their stories in advance, some even outlining every single scene).
I am a Pantser with a capital P. I didn't always know this. In the early years of my career (I wrote my first book in 1981), I tried everything anybody suggested. I tried motivational charts. I tried detailed outlines. I would have tried writing while standing on my head if someone had said it guaranteed a better book. But what came natural to me then and what comes natural to me now is to write a story by the seat of my pants.
I attended a lot of workshops at writer conferences, including many on plotting. For a long while, I thought I was trying to perfect my craft. And while I did improve my craft in many instances, I also came to realize that what I really wanted was to find an easier way to write a novel.
The truth is, I finally discovered, there is no easier way to write a novel. It is hard work whether you are a plotter or a pantser or fall somewhere in between the two. Each writer has to discover the way God created them to create and then learn to be content about it and write to the best of their ability. At least that was true of me.
My way looks like this:
My stories are character driven rather than plot driven. So I do first person autobiographies of my major characters from birth to when the novel opens. This gives me their backgrounds and motivations. I write them in stream of consciousness style, just letting my imagination have fun.
When I begin a novel, I know my main characters and their history, the opening scene, and a vague idea of where I am headed. Then I write.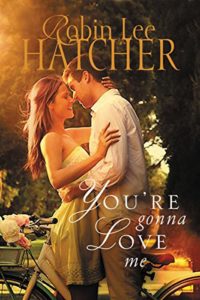 Writing for me is all about discovering the story. Years ago, when I tried to outline a story in advance, I found I no longer wanted to write the book because I already knew how it was going to end. Why write it once I knew that? Instead,  I wanted to move to a new idea, something that would surprise me.
So in my process, I get up and go to my computer every morning so that I can discover what happens next, the same way my readers read my books to find out what happens next. The more I write on a story, of course, the more I know what will happen next.
For me, it is a bit like driving at night on a deserted highway. The headlights provide only enough light to keep me on the road. I don't know when the road will twist and turn up ahead, but that's okay. I'm safe in the light I have now.
For my storytelling, all I need each day is to have enough light to keep me on the writing highway.
Welcome to the writing life of a Pantser.
Best-selling novelist Robin Lee Hatcher was first published in 1984. There are over five million copies of her books in print. She is known for her heartwarming and emotionally charged stories of faith, courage, and love.

Robin is an ACFW Carol Award winner and an eight-time finalist and has won two RITA® Awards and been a finalist eleven times. Her numerous other awards include the Christy Award, the HOLT Medallion, the National Reader's Choice Award, and the Faith, Hope & Love Reader's Choice Award. She is also the recipient of prestigious Lifetime Achievement Awards from both American Christian Fiction Writers and Romance Writers of America®.

When not writing, she enjoys being with her family, spending time in the beautiful Idaho outdoors, Bible art journaling, reading books that make her cry, watching romantic movies, and decorative planning. A mother and grandmother, Robin and her husband make their home on the outskirts of Boise, sharing it with a demanding Papillon dog and a persnickety tuxedo cat.
Tags: pantser, plotter, Robin Lee Hatcher, Who I Am With You