A Writer's Life: DiAnn Mills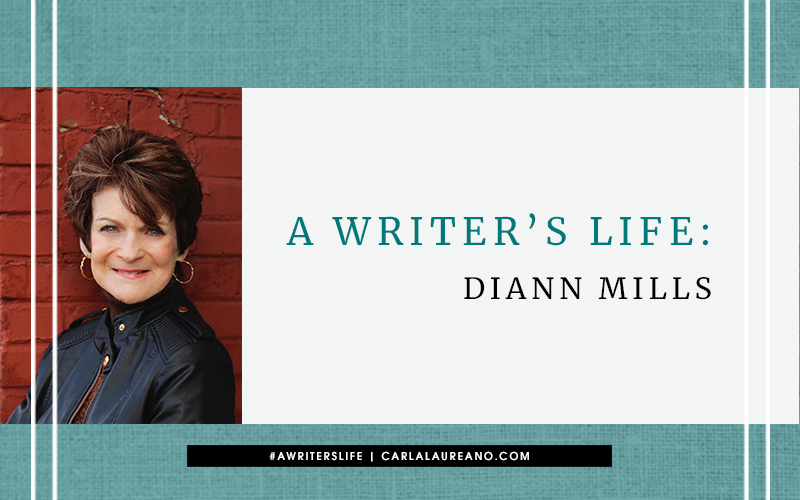 I'm delighted to welcome bestselling author DiAnn Mills to my blog today. She has authored more than forty books in the past twenty years (wow!) and today she is here to share insights into her writing life via video! She'll also be giving away two copies of her latest release Burden of Proof. Make sure to watch the video closely for two visual clues– you'll need them to enter the drawing below when you're done.
Without further ado, here's DiAnn!
I hope you enjoyed that video as much as I did! I didn't realize we had so much in common in our writing life…though I will fully admit I'm not at my laptop quite as much as she is…
Please remember to enter the giveaway below. I will be drawing one winner from all the entries and an extra bonus winner from the video clue entries… so make sure to do both for your best chance of winning!
DiAnn Mills Burden of Proof Giveaway

DiAnn Mills is a bestselling author who believes her readers should expect an adventure. She combines unforgettable characters with unpredictable plots to create action-packed, suspense-filled novels. DiAnn believes every breath of life is someone's story, so why not capture those moments and create a thrilling adventure?

Her titles have appeared on the CBA and ECPA bestseller lists; won two Christy Awards; and been finalists for the RITA, Daphne Du Maurier, Inspirational Readers' Choice, and Carol award contests. Firewall, the first book in her Houston: FBI series, was listed by Library Journal as one of the best Christian Fiction books of 2014.

DiAnn is a founding board member of the American Christian Fiction Writers, a member of Advanced Writers and Speakers Association, Mystery Writers of America, Sisters in Crime, and International Thriller Writers. She is co-director of The Blue Ridge Mountain Christian Writers Conference and The Mountainside Marketing Conference with social media specialist Edie Melson where she continues her passion of helping other writers be successful. She speaks to various groups and teaches writing workshops around the country.

DiAnn has been termed a coffee snob and roasts her own coffee beans. She's an avid reader, loves to cook, and believes her grandchildren are the smartest kids in the universe. She and her husband live in sunny Houston, Texas.

DiAnn is very active online and would love to connect with readers on: Facebook, Twitter, or any of the social media platforms listed at diannmills.com
Tags: Burden of Proof, DiAnn Mills, writing advice